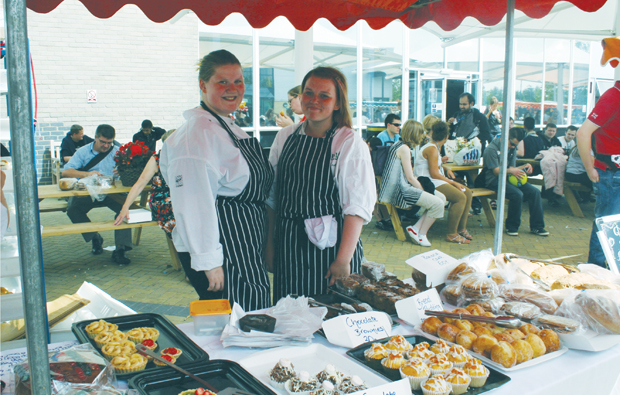 Students at Barking & Dagenham College tested their entrepreneurial skills at a summer market held at the College last month.
The event allowed students to create an idea, product or service and then sell it to the public.
Students sold a variety of products including cakes, sweets, jewellery, clothing, accessories, cards and flowers, with some stalls selling out before the end of the day.
The market had about 25 professional stalls and attracted hundreds of people.
Jenna Smith, senior marketing officer at the College said: "We were really shocked by how many members of the public came along. It was packed.
"It was a great opportunity for our students to show their entrepreneurial side, coming up with business ideas and following the process right through to selling."
Visitors had the chance to go on a bouncy castle, as well as meet pigs, baby goats, chicks and rabbits at a petting farm.