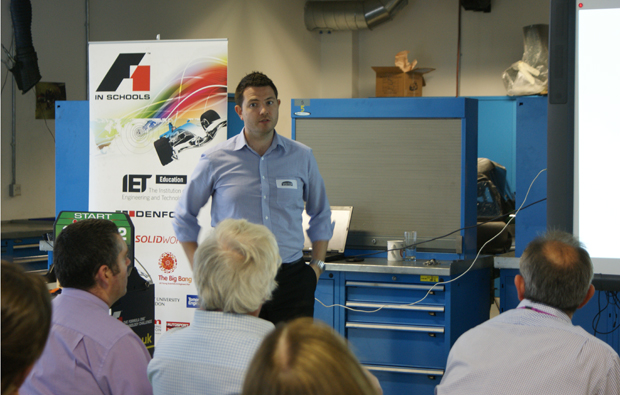 Brooklands College held an event showing Surrey schools engineering learning opportunities yesterday.
The event, organised with Reading University, gave local teachers the chance to talk with engineers, teaching staff and Reading University STEM ambassadors.
David Larkin spoke about 'Engineering in Motion' and two initiatives which Brooklands College will play a key role in delivering to students from local schools, utilising their engineering facilities and staff expertise.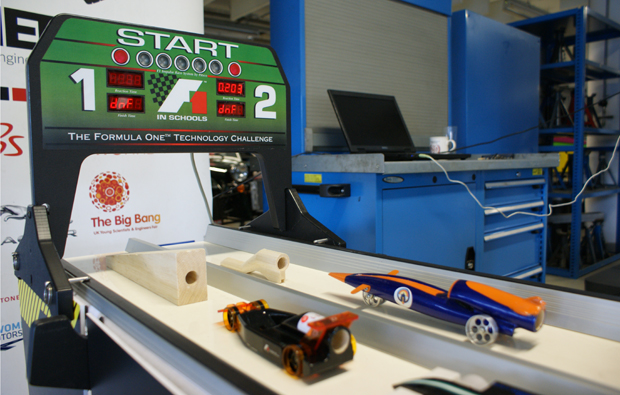 The first initiative is the '4×4 Skills technology challenge for schools', which involves four to six students working together to design and build a radio controlled 4-wheel-drive vehicle, that can negotiate a specially designed test track that emulates what a full scale 4×4 vehicle can do.
The 'F1 in Schools' programme for students from 11 to 19 was also demonstrated. The multi-disciplinary challenge sees teams of students deploy CAD/CAM software to collaborate, design, analyse, manufacture, test, and then race miniature gas powered balsa wood F1 cars.