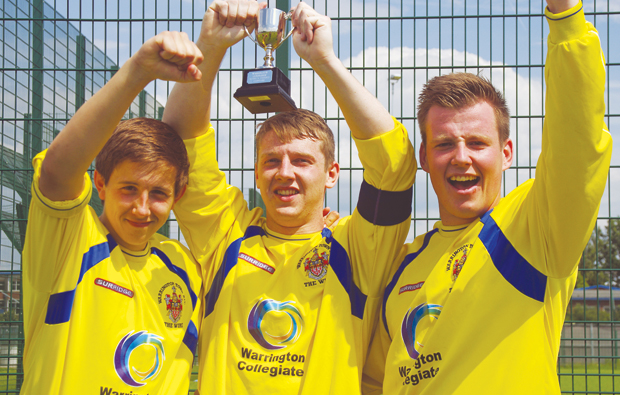 Students and teachers at Warrington College battled it out at a charity football match in aid of Macmillan Cancer Support.
The event was organised by Level 3 travel and tourism students after an inspirational talk from Nicola Williams, ambassador for Macmillan Cancer Support, who came to college to tell her story and outline the tremendous support she received from the charity.
Jen Wills, a travel and tourism student, said: "We were really touched by Nicola's story and decided to raise funds and awareness of everything that Macmillan Cancer Support do for people."
Nicola Williams said: "It's really great that the students have chosen to support Macmillan with this football match. Macmillan has helped both me and my family since my diagnosis 18 months ago. I would like to say a huge thank you to them for raising awareness of Macmillan Cancer Support.
Despite fierce competition from the tutors' team, the students won the match 6-3.
The winning team received the trophy from Nicola and did a victory lap to celebrate their win.