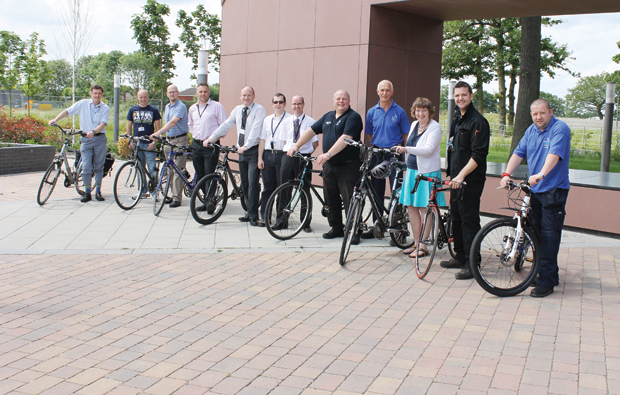 Staff at South Cheshire College have been wheeling into work as part of a national campaign to promote cycling. Bike Week, sponsored by Samsung, is one of the UK's biggest annual cycle promotions.
It hopes to encourage more than half a million people to join in events rethinking journeys and switching to cycling as the most convenient way to get around.
Jenny Harris, sustainable development manager at South Cheshire College, said: "We are pleased to support national Bike Week and a good number of staff have cycled in to work to show their support.
"The week aims to get people to give cycling a go all over the UK, whether it's to get to work, for fun, or for getting to the local shops.
"Cycling is a great way to keep fit and staff have used their bikes as an alternative to bringing the car to work."
College staff supported Walk to Work Week earlier in the year; both events tie in with the College's Green Travel Plan to promote health and fitness.