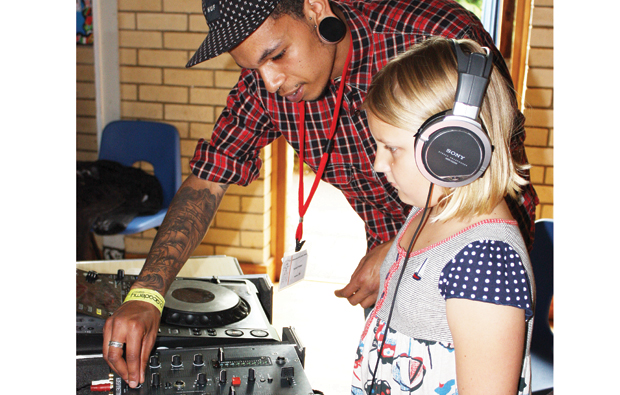 Youngsters from Bath's Widcome Junior School have been treated to a DJing masterclass by a talented DJ from City of Bath College.
J Cassidy, a second year music technology student, rounded off pupils' arts week with a hands-on DJ training session.
Mark Smithers, the College's head of music technology, was on hand to explain some of the principles of sound and mixing while the action was being broadcast on a huge screen in the school hall.
Nell Winbolt, 10, said: "It was absolutely brilliant, I got to find out how CDJ decks work and got to mix my own tracks with J."
Fraya Saunders, 10, added: "It was so loud it made your whole body shake! We all got to have a dance and see how to mix our own music."
It was the second year that music students from City of Bath College have got involved with the school's arts week.