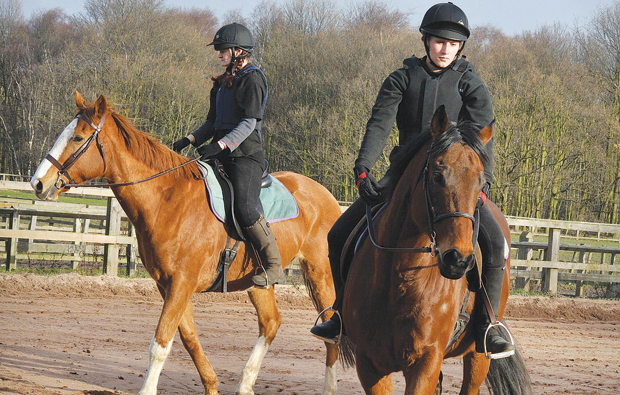 Doncaster College students have been involved in a charity horse and dog show held by Northern Racing College. Students from animal care and horse care courses helped to organise the event, which took place in the grounds of the Northern Racing College at Rossington Hall.
Reece Rowland, 18, won first place in the in-hand championship. The Level 2 horse care student said: "I am very happy and feel lucky to have had this opportunity, thank you."
Mika Rodgers, a Level 3 animal care student, and Dolly, Doncaster College's shetland pony, came second in the mountain and moorland class. Mika, 19, said: "We had a great day; it was a fantastic experience and we felt proud to be representing Doncaster College with our gorgeous pony".
Laura Astles, a lecturer at the College, said: 'The learners enjoyed every minute of the experience and our college noticeboards are now filled with lots of lovely rosettes!"