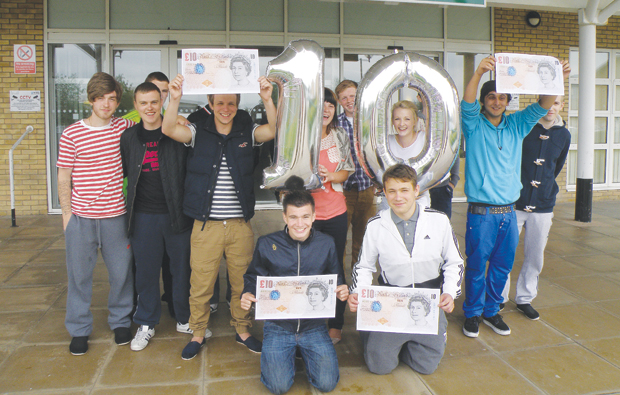 Dearne Valley College (DVC) has launched a training allowance and a Job Zone. The training allowance rewards students with a weekly £10 for 100 per cent attendance. DVC is the only college in South Yorkshire to offer all existing and new 16 to 18-year-old full-time students and apprentices a weekly payment in a bid to boost college attendance.
An annual achievement bonus of £100 will also be awarded for those who complete their programme with consistently excellent attendance in 2012/2013.
The Job Zone, launched with Job Centre Plus, is primarily available to DVC students who want to find out about progression opportunities, part-time work and apprenticeships.
Ioan Morgan, DVC interim principal, said: "It is the College's responsibility to make learning as accessible as possible. The new DVC Training Allowance will have a significant impact for our 16 to 18-year-old learners. Not only will it support them financially, but it will also help to instil the importance of good attendance – a life skill that will support them in their future careers."