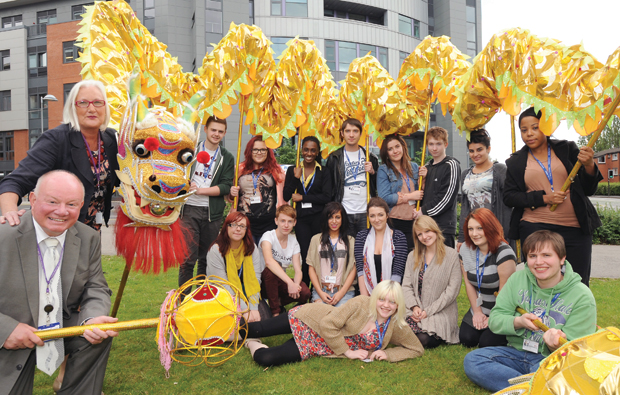 Students and tutors at City College Coventry have welcomed a Chinese dragon on to their Swanswell campus.
The dragon was given to the College by members of a Chinese delegation, who visited earlier this year and staged a series of visually stunning performances, including
the dragon dance.
"The visit of the Chinese delegation was a highlight of this academic year," said Paul Taylor, the principal. "It provided a wonderful opportunity for our students and the local community to engage with a completely different culture, one with increasing importance and influence.
"It was thrilling to welcome the dragon to our campus; visitors will be able to see it displayed in the South Foyer reception."