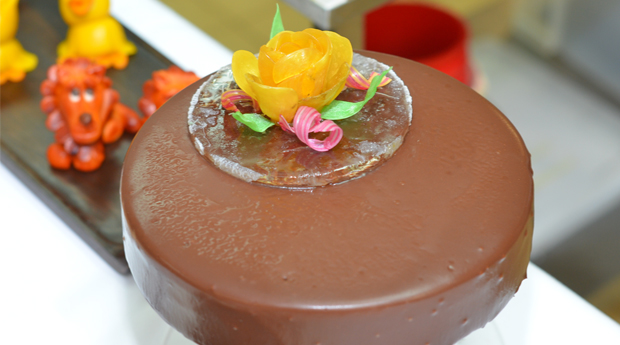 Forget the Olympics, this summer's top event is learners, apprentices and employees competing for a place in Squad UK for WorldSkills Leipzig 2013.
WorldSkills, the biggest international skills competition, is held every two years in one of 61 member countries. About 1,000 young people aged 18 to 23 compete for medals in more than 40 different skills, from floristry to bricklaying.
Students at Westminster Kingsway College kicked off squad selection last week by battling it out to make the most elaborate gastronomic dishes for a place in the team. Confectionery and pastry cooks created a variety of delicious dishes, from decorated cakes, pastries, biscuits, chocolates, modelled marzipan and edible table centrepieces.
The first phase of selection continues this week, with students at Stephenson College in Leicestershire showcasing their skills, including bricklaying, electrical installations and stonemasonry. Pupils at North Warwickshire and Hinckley College will also compete in a range of areas, from floristry to hairdressing and web design. Look out for coverage of these events in the next issue of FE Week.
Young people were invited to take part in squad selection after excelling in national WorldSkills competitions and other industry events.
Competitors who secure a place in Squad UK will undergo specialised training, supported by a dedicated manager for each skill.
They will then take part in events in March next year to compete for a place in Team UK.
Most competitors who make it into Squad UK will also take part at EuroSkills in Belguim in October this year.
Jaine Bolton, the UK's delegate to WorldSkills International and director at the National Apprenticeship Service, which helps manage the competition programme, said: "This provides the inspiration for young people and adults to be ambitious in their pursuit of skills to the highest level."