Seventies style on show in Tottenham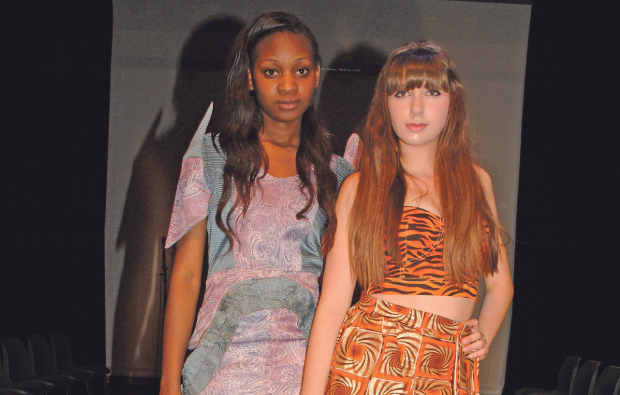 A collection of Seventies inspired clothes have gone on display as fashion students from the College of Haringey, Enfield and North East London held the first of two end of year fashion shows.
Family and friends applauded students' work as models glided down the catwalk at the College's Tottenham Centre to Seventies beats, showcasing a variety of designs from mini dresses and hot pants to evening gowns and two pieces. Student Doreen Antwi, who designed five pieces, said: "When we were given the assignment I thought about strong characters throughout the Seventies and Grace Jones came to mind.
"She has such a dominant style that demands attention and that's what I wanted with my designs, which are sharp and tailored."
Doreen, who is going to Middlesex University to study a BA in fashion and textiles in September, said: "I love fashion so I enjoy every minute of it. I'm already designing clothes for myself and my friends so I'm hoping to open a boutique when I finish."