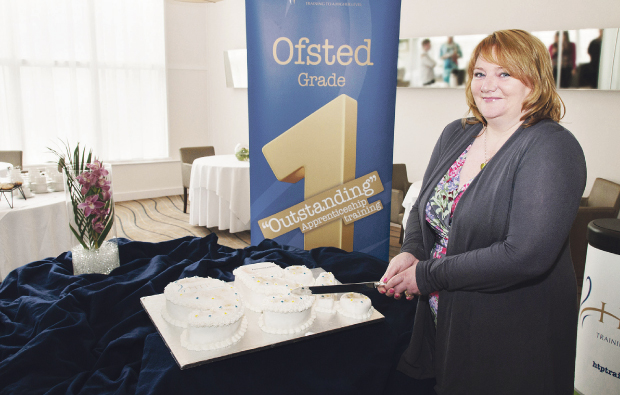 HTP Training is celebrating achieving a 95 per cent success rate for its apprentices – the best in Southern England.
HTP which achieved 'Outstanding, Grade 1' status from Ofsted in 2008 is now one of the 12 best training providers in the UK. The announcement was made by Rachael Fidler, HTP's managing director, during a special event laid on to commend the company's efforts.
Rachael Fidler says: "Apprenticeships offer an effective route to a rewarding career and from the feedback we receive from our learners, it is a far more cost effective option than going to university and saddling up student debts.
"Today's youth face an incredibly challenging job market and it's rewarding to help so many youngsters secure employment. The fact is that there are jobs out there but employers struggle to find people with the right skills. We bridge this gap and help ambitious youngsters to secure jobs with some of Southern England's top employers."