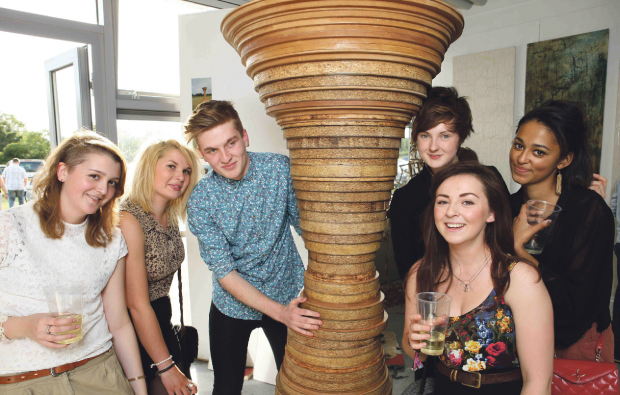 Weston College art faculty celebrated its 25th annual summer art show with a huge exhibition.
More than 4,000 paintings, sculptures, photographs, textiles, fashion and graphic art were in the Wild Weston show at the College's university campus.
The event is regarded as a showcase for spotting future artistic talent and attracts thousands of visitors, many of whom buy an original art piece.
The show is run by the Faculty of Creative Arts and features higher education, and further education students on courses including art and design, photography, media production, fashion and graphics
Weston College's head of creative art, Sarah Clark, said: "The youngest exhibitor is 16 and the oldest is in their 60s.
"We are delighted with the growth of the Faculty and the expansion of the summer show. The standard of student work is excellent and the imagery diverse and highly creative in celebration of our student body and we hope everyone attending will be as impressed as we are. A lot of visitors to the show buy pieces of original art and it's great for the students to enjoy a financial benefit for their hard work."