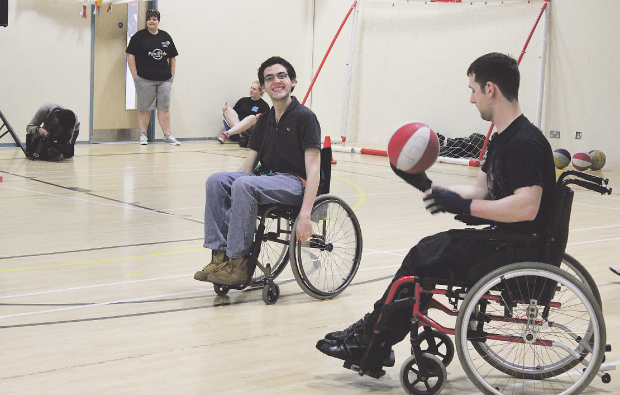 Students at City College Plymouth participated in an afternoon of fun to raise awareness of Paralympic sports.
College students and the local community came together to compete in mixed ability teams for sports such as basketball, tennis, and badminton. Sport and media students were also on-hand to film the event.
Special guests included Sarah Piercy, a long distance wheelchair racing star and winner of the 2000 London marathon women's wheelchair competition, and Josh Steels, a junior wheelchair tennis star.
The College was also delighted to welcome Mark Blackler, who launched 'Sonic Tennis' for the visually impaired in March 2009. Abi Gee, learning support manager at the College, said: "The event has been fantastic. We organised the event to raise awareness of disability sports in the local area, and encourage people to integrate with students of all abilities.
"We are thrilled at the outcome and would like to thank all the students and athletes for participating on the day."