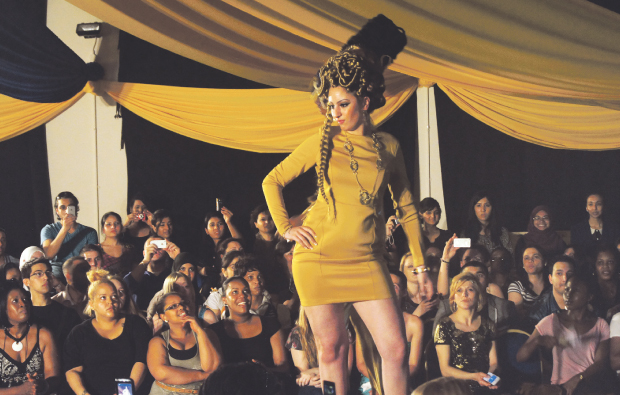 Newham College students let their imaginations run free during a massive beauty performance.
Students' creations captured sports such as tobogganing and cycling, landmarks like the London Eye, and Hollywood's golden age.
Tessa Sanderson, an Olympic gold medal winner, took time off from promoting sport from the College to watch the event.
During the evening, she got up and told the audience: "I wouldn't have missed this for anything in the world. I'm so proud to be associated with this College."
Lucy Rahman, a hair and make-up tutor, was the show's creative director. She said: "This show started five years ago in one of our salons and now we've got one of the biggest student shows in East London.
"It happens because of a mix of students' enthusiasm for the creative aspects of hairdressing and the versatility of tutors' skills."