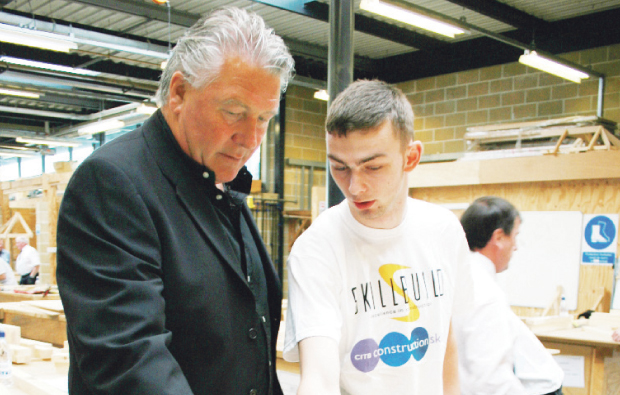 London's most talented construction trainees flocked to Barking & Dagenham College to compete in the London regional heat of Britain's biggest skills competition, Skillbuild 2012. The trainee's from 15 Colleges took part in tasks such as bricklaying, carpentry, cabinet making, joinery and plastering under the watchful eye of a number of judges as well as TV personality Tommy Walsh.
Mr Walsh, who began his construction career in the Barking area, was on hand to give the competitors advice and guidance.
When launching the competition Mr Walsh said: "I can't emphasise enough how important it is to help nurture the skills of our young people and to recognise the value that they bring to the UK economy – investment in nurturing high quality skills is always important, but even more so in these challenging economic times."
Students from Barking & Dagenham College secured three gold medals and two silver medals from the six competitions they took part in.