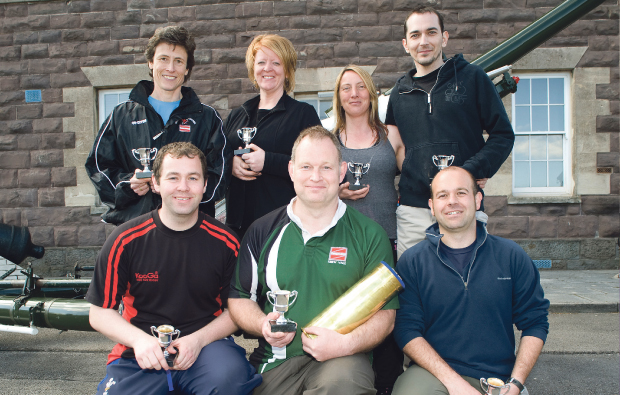 Staff at Coleg Gwent College were crowned winners of an 'Employees Challenge' event organised by the Territorial Army in Newport.
Teams from organisations across South Wales were put through their paces at the event, which tested leadership skills using physical and mental challenges.
College staff faced stiff competition from organisations in the region, but finished with top scores in tasks ranging from commanding to problem solving.
One of Coleg Gwent's competitors, Sarah Williams, a learning mentor, said: "It was a great day, we enjoyed working together on the activities and the partnership links that we developed at the event are invaluable. Big thanks go to the TA for organising such a successful event."
Captain Gareth Dibble, event organiser, said: "It was a real pleasure to see so many willing volunteers from Coleg Gwent during this event, which was billed as a physically and mentally challenging day.
"We look forward to seeing Coleg Gwent back at Raglan Barracks next year competing to retain their well-deserved winning team award."