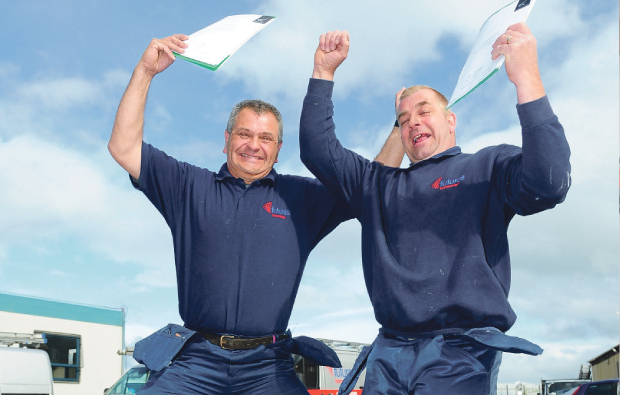 Bricklayers, plumbers, joiners and electricians from the housing association, Futures Homescape, celebrated completing a diploma in maintenance operations as part of a training partnership with Derby College.
The team provides a repairs and maintenance service to tenants living at Futures Homescape properties in Derbyshire and Nottinghamshire.
Among the students were Richard Rawlings and Paul Hodgkinson, whose combined service totals 60 years. Mr Rawlings, who is a bricklayer by trade, said: "We are now able to handle a wider range of repair jobs and complete the work much more quickly.
Mr Hodgkinson, whose background is in plumbing, added: "I have been able to teach the other lads about my work and have learnt other skills from them. Doing this structured programme through Derby College has made us work much better as a team."