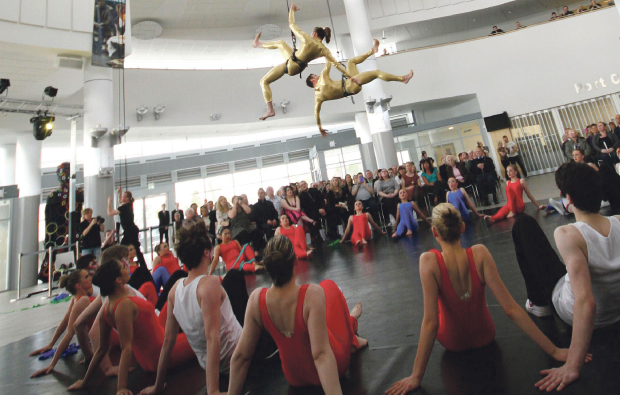 More than 400 guests attended the spectacular opening ceremony of West Cheshire College's Ellesmere Port Campus with Olympic hero Sir Steve Redgrave.
The Olympic-inspired event featured a parade and show-stopping performance from performing art and dance students, with fire eaters and stilt walkers.
The Wired Aerial Theatre were also part of the celebration, with a specially choreographed performance involving the five Olympic rings and aerial wired artists dropping down from a 88 foot high rotunda.
Guests made their entrance on a red carpet and were greeted by students holding Olympic torches before being served canapés created by hospitality and catering students.
Sir Steve Redgrave, Five-time Olympic Gold medallist said: "The Opening Ceremony put on by the College to officially open the Campus was spectacular."
Sara Mogel, Principal of West Cheshire College said: "It was an evening that our guests and the College will remember for a long time."