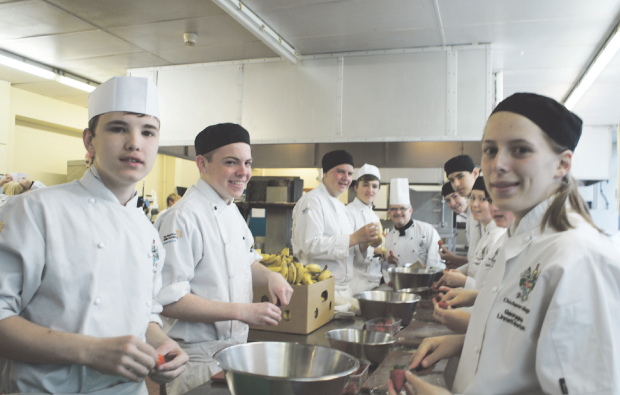 Hospitality and catering students at Chichester College have broken the world record for the world's biggest smoothie.
Preparations for the challenge began with the arrival of bananas, strawberries, yoghurt and fruit juice donated from local suppliers, which the students chopped, blended and poured into a huge vat. Kenwood supplied the College with 20 food blenders which were worked hard to create the 1,280 litres of smoothie needed to break the record.
The work to break the world record began at 7am and was monitored by adjudicators from Thomas Eggar Solicitors.
Visitors to the College's Food and Travel festival, staff and students all agreed the record breaking smoothie was delicious.
Student Chloe Wilkinson said: "It's been really hard work but we all worked together to break the record. It was a really good experience but I'm not in a hurry to peel any more bananas soon!
"We are all really happy to have been involved in this challenge and proud to have broken the world record."