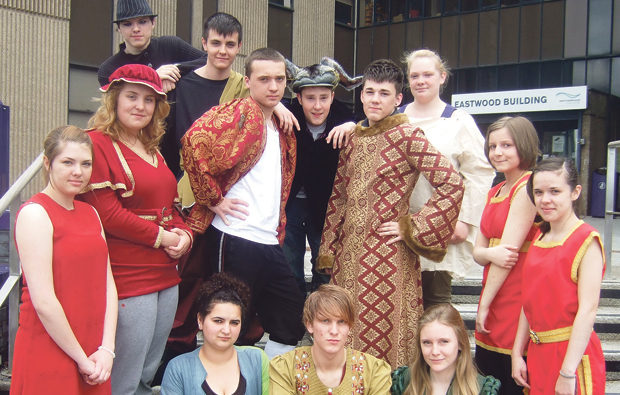 People taking a stroll in Rotherham recently will have felt transported back in time to Ancient Greece after students from its local college took to the streets to prepare for their rendition of a Shakespeare classic.
Students performed their dress rehearsal of Shakespeare's A Midsummer Night's Dream outside Rotherham College in Greek costume. With the Duke Theseus of Athens and the Amazon Queen, Hippolyta, taking the stage, the actors quickly caught the publics' attention.
Angela Speed, curriculum leader of performing arts said: "The Performances will take place in an outdoor theatre at the Eastwood Building at our Town Centre campus.
"Audience members are more than welcome to bring a picnic and enjoy being entertained by the student's beautiful fairy dances, strong acting and great story telling. It will be a good experience for our students so we are hoping for a big crowd."