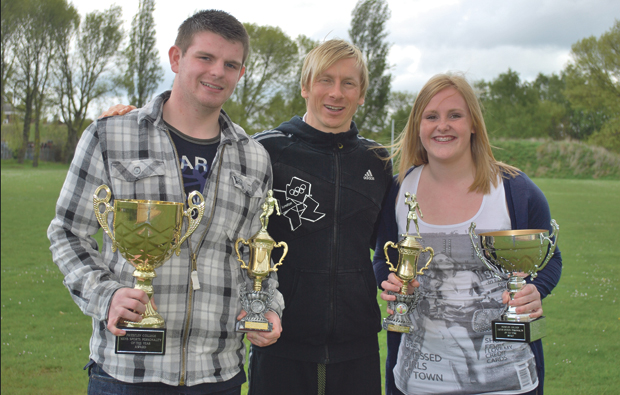 An Olympian presented 60 trophies to students at Priestley College's Sports Awards ceremony.
Gymnast Craig Heap told the athletes not to be afraid of failure. He said the pain he felt at failing to qualify for the 1996 Olympics became the moment that spurred him on to future success. He went on to win two Commonwealth Team Gold medals.
"Failure is really important," he said. "It is a way of testing you to see if you are serious about what you are doing in life." In the audience listening to Craig's advice was Adam Wood, who was voted sports personality of the year by Priestley College's students for his achievements in rugby. "All the work Craig has put in shows what it is possible to achieve and makes you appreciate the help you get from your coaches and tutors," he said.
Stephanie Allcock also won the award for her achievements in netball. "It is a massive honour and the fact the whole college voted for the award is amazing," she said.