Former Barking and Dagenham College student shines as Olympic torch bearer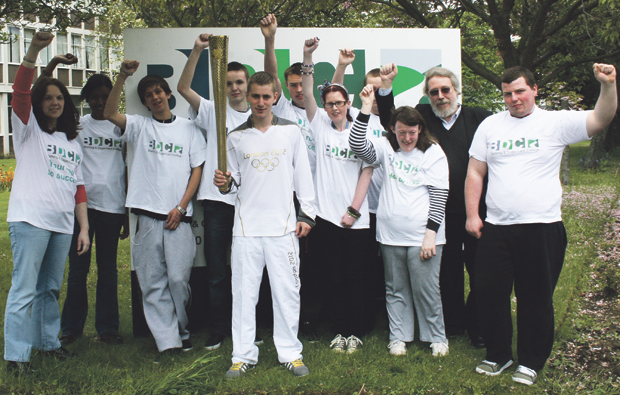 Alex Loukos enjoyed a hero's welcome at Barking and Dagenham College when he returned from carrying the Olympic flame at the lighting ceremony in ancient Olympia, Greece.
"Just incredible" was how the former A Level student described being chosen for the honour. "For the first time in my life I was lost for words," he said.
"I had to run about 350 metres to hand it to the next person and I was taking it slowly just so I could take it all in."
Alex, whose father is Greek, was selected by the London Organising Committee of the Olympic and Paralympic Games to carry the flame in Greece to represent the youth of London.  Cathy Walsh, principal and CEO at the College, said: "Alex is a fantastic role model for our current students and for all young people in Britain."