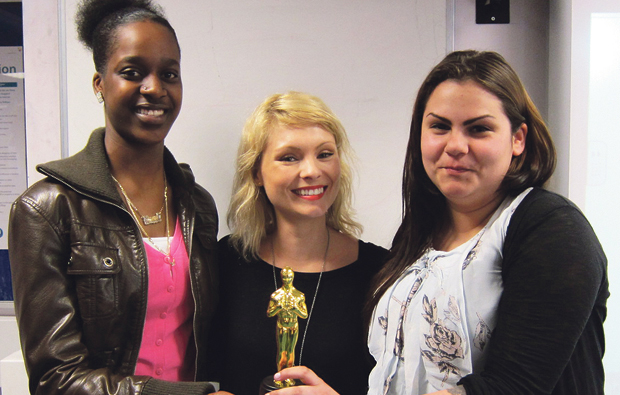 A film star from the Twilight blockbuster has presented Uxbridge College filmmakers at an 'Oscars' awards ceremony.
MyAnna Buring, who plays Tanya in the Twilight Saga: Breaking Dawn, congratulated students on their achievements in writing, directing, acting and production.
The Swedish-born actress has also recently appeared in the BBC's White Heat and has been filming The Fuse for the channel.
A-level Media Studies pupils got to meet the actress at the College in West London.
Laurie Tallack, Media Lecturer, said: "Our students have produced some excellent work this year demonstrating a high level of technical and  creative skill. In particular they have used the industry standard editing software Final Cut Pro series 7 which will stand them in good stead in the job market.
"It was really inspiring for them to meet MyAnna, particularly as she has so much experience as an actor that she definitely knows a good film from a bad one!"