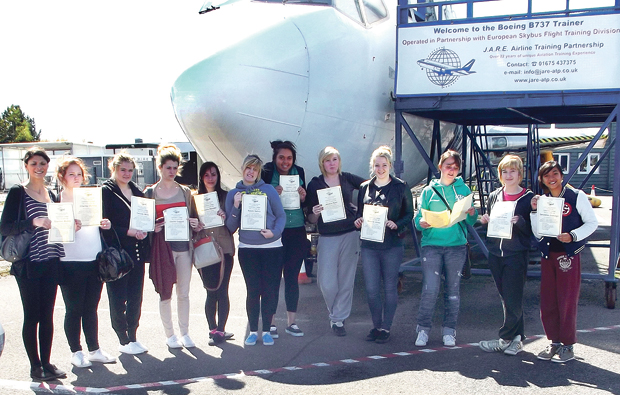 Canterbury College students learned about life at 40,000 feet when they became cabin crew aboard a Boeing 737 for a day.
The travel and tourism students were put through their paces on the 300-seater airliner by JARE Airline Training Partnership.
They learned how to deal with passengers and cope with emergencies by taking part in a series of simulation exercises during the day-long session at Bournemouth airport training centre. One exercise involved them rescuing babies from a cabin filled with smoke, and for another they had to put out a small fire on the plane. An airline security test had them locating replica guns and knives hidden on the plane.
Lauren Leggatt said: "The training was hard work but it was fun. Being able to do it rather than just hear about it in a classroom has made me consider doing it in the future."