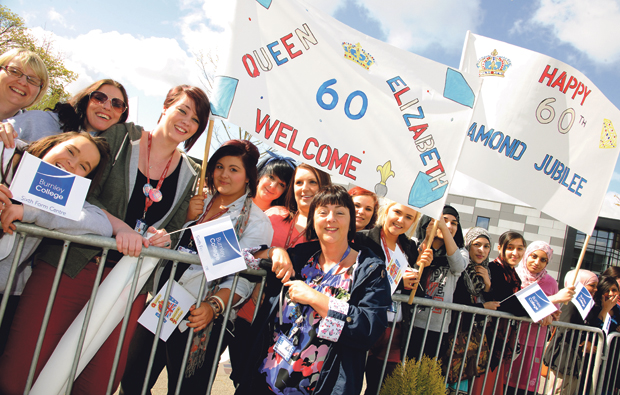 Queen Elizabeth and the Duke of Edinburgh paid a visit to Burnley College as part of their Diamond Jubilee tour.
The royals were introduced to a number of students from the college who showcased their work. Pupils demonstrated the latest heart rate monitoring technologies and presented fashion, textile and 3D art pieces they had created.
One of the pupils they met was fourth year Engineering apprentice Michael Yankowski. "The Queen and Duke of Edinburgh asked me about what I was studying and the type of machines I work with," he said. "They were both really polite and it was a very surreal experience. My mum is very proud that I was selected to meet them."
Becky Blackett, a member of the College's Netball Academy, also met the royal party. "I got a bit tongue tied when I was speaking to the Queen but they were both really friendly and I am so pleased that I was able to talk to them," she said.