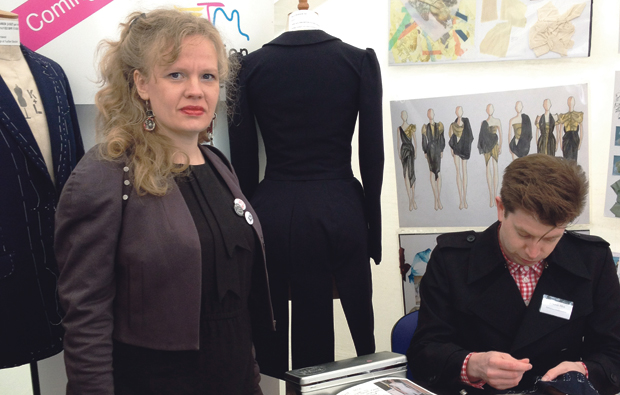 The Queen was treated to an exhibition of designs by students from Newham College's fashion and tailoring department.
Queen Elizabeth and Prince Philip inspected garments at the Fashion and Textile Museum during her Diamond Jubilee tour in Bromley.
Banuja Selvarajah and Jonathan Allen (right) both had the opportunity to speak to the royal party. Banuja said: "This was a once in a lifetime opportunity and it was fantastic. Studying on the Fashion Foundation course at Newham College has been great, but I never expected to meet the Queen!
Tailoring student Jonathan said: "It's a real honour to show the Queen your work and to talk about the skills you've learned."