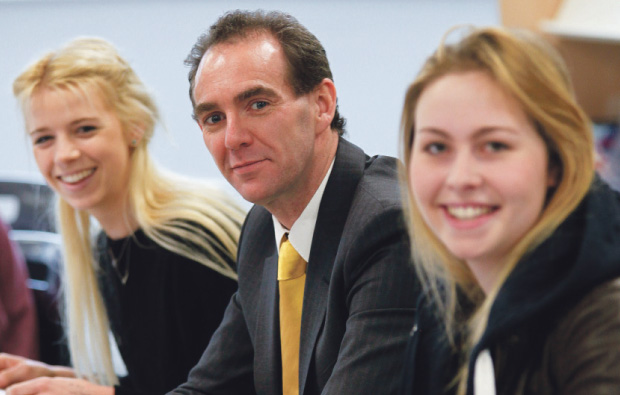 Michael Jaffrain is the new principal of St Brendan's Sixth Form College, following the retirement of Ann Barrow.
The college says Mr Jaffrain has a wealth of experience in the education sector, having been promoted from the position of assistant principal, and has the "qualities to lead St Brendan's into an exciting new chapter."
Mr Jaffrain says he joined the college because he "was really keen to go back into the Catholic education sector as it has much to offer.
"I also wanted to remain in a specialist Sixth Form College as they provide excellent teaching and learning for post 16.
"St Brendan's fulfilled both roles and has a fantastic reputation".
The college says Mr Jaffrain's strategy over the next few years is "to work closely with students, governors and the community to ensure that teaching and learning gets even better."