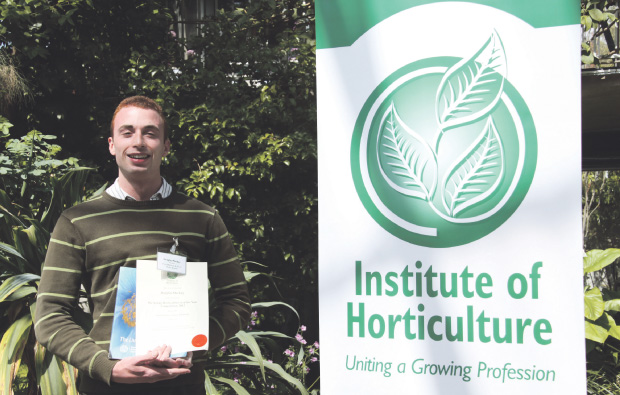 A student from Pershore College has been crowned the "Young Horticulturalist of the Year" by the Institute of Horticulture in Edinburgh.
Douglas Mackay, 21, from South Devon, was awarded a £2,000 bursary by the Shropshire Horticultural Society, which will allow him to travel abroad in pursuit of a horticultural career.
"It was a great experience," he said.
"It's just such a fantastic opportunity; it's just been so good to be part of it really."
Mr Mackay now hopes to tour Europe in order to observe food production once he graduates next summer.
Julia Page, assistant principal at the college, said: "We're all really thrilled for Douglas and really pleased that he has been able to show the superb knowledge that he has gained while he has been at Pershore."