Lord Drayson visits Basingstoke College of Technology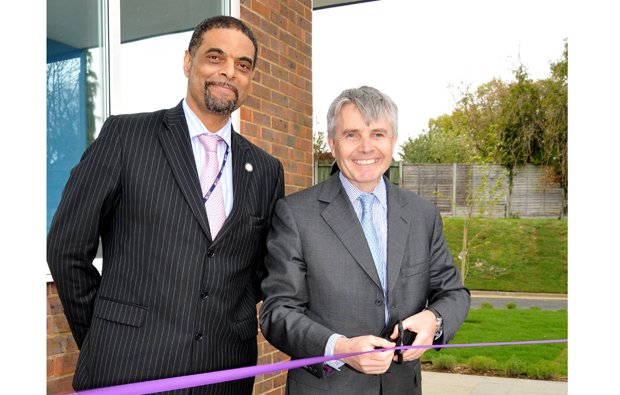 Tuesday, April 24, saw a red letter day for Basingstoke College of Technology (BCoT) with the launch of their new Technology Centre.
The college welcomed motor racing entrepreneur Lord Drayson, who arrived in his Aston Martin Vanquish, to carry out the opening, along with the Mayor of Basingstoke and Deane Councillor David Leeks and other visitors from businesses for the event. The new centre houses all of the college's Science, Technology, Engineering and Maths (STEM) provision under one roof for the first time.
Lord Drayson said: "It is important that we raise the profile of STEM in schools. These subjects are key in many careers; something we have remembered following the country's recent economic problems."
Principal Anthony Bravo said: "This building is a statement of where we are headed as a college. It's really satisfying to see our vision come to fruition."