WW II veteran visits Chesterfield College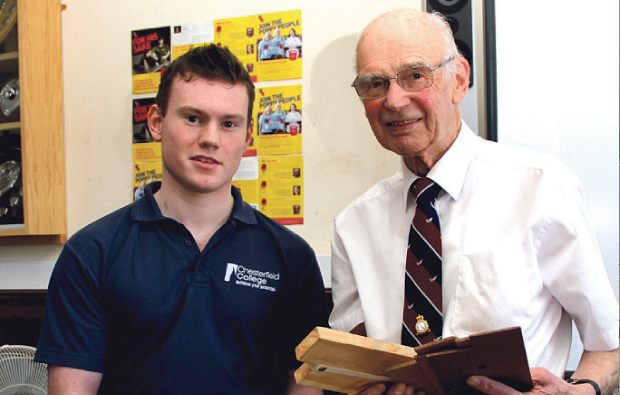 World War II veteran Frank Stone, who was based in the very camp where the infamous Great Escape took place, visited Chesterfield College to pass on his experiences to today's younger generation.
Hundreds of students from the college's sport and public services directorate were glued to Frank's presentation, which included him passing round actual objects from the Great Escape itself including a compass fashioned from melted vinyl records. At only 18 years of age himself when he was shot down on just his second bombing mission in 1940, Frank ended up in the infamous Sagan Stalagluft III and was billeted in a hut from which one of the three tunnels, Tom, Dick and Harry, were dug from.
Frank said: "It's important to pass on my experiences to the younger generation so they know exactly what happened at camps such as Stalagluft III."
Tim Binns, curriculum manager for public services at the college added: "Frank's talks were amazing, the students were completely gobsmacked by the remarkable achievements made at Stalagluft III against all the odds."