Plymouth College's Chinese students meet sailors before capsize!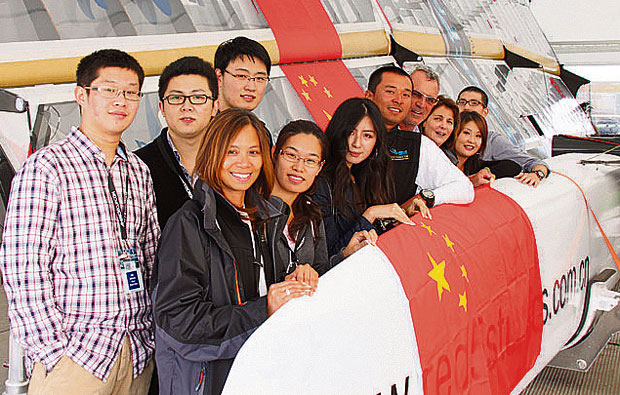 City College Plymouth's Chinese foundation students were given the opportunity to meet the competing Chinese team at the America's Cup World Series – a week-long international sailing regatta televised to millions of people around the world.
The students were given an insight into the planning and training involved in sailing the 45-foot wing-sailed catamaran. It is a good job that the students didn't go for a sail in the vessel. Later, the China Team suffered damage to their wing from a spectacular capsize.
"Unfortunately the way the boat landed, the wind got under the wing and caused more damage. The boat then flipped over and over going downwind, from stern to bow, which was pretty exciting," said Will Howden, a crew member on China Team. "A pretty nasty one but everyone is OK and that's the main thing."