Ex Grimbsby student, actor John Hurt wins Gold Award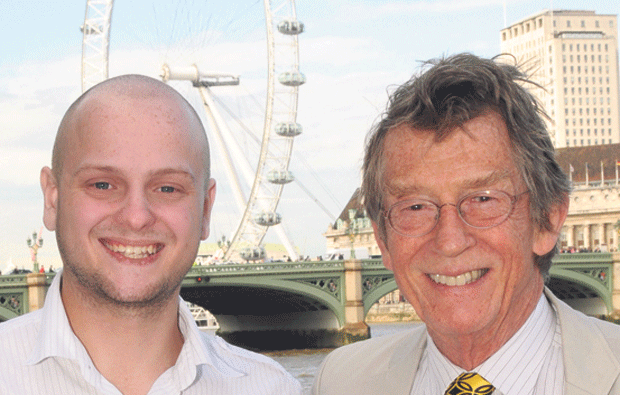 Award-winning actor John Hurt CBE, famous for films such as The Elephant Man and The Naked Civil Servant, has won an Association of Colleges' Gold Award. He was nominated by The Grimsby Institute for continuing to inspire generations of art and drama students.
John said he is "forever grateful" for the time he spent at Grimsby Art School, now the Grimsby Institute, where he studied Fine Art from 1956-1958. He was presented with his award by Lord Willis of Knaresborough, President of the AoC Charitable Trust, at a ceremony at the House of Commons earlier this month.