The 'Arts' provided award winning inspiration for Sparsholt College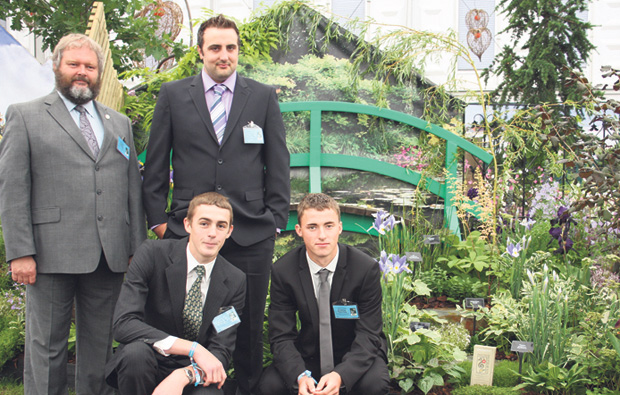 'Phyto Inspiration' – the plants behind the arts – depicted a garden displaying the plants that have influenced and stimulated architecture, artists, musicians and poets over the ages.  In addition to securing a Gold award, Sparsholt College was also the winner of the Best Continuous Learning Exhibit.
Designed and created by a team of 16 National Diploma Horticulture students, led by lecturer Chris Bird, the garden centred on Dylan Thomas' Writing Shed. The multi-faceted garden also included Flander's Fields, Scarborough Fair, Monet's Water Lillies, Wordsworth Daffodils and an English Country Garden.