An experienced principal has been mysteriously replaced following an FE Commissioner check-up.
Andy Forbes (pictured top) left City of Bristol College days before the start of the new academic year and has since revealed he was diagnosed with type-2 diabetes last year, but stressed this had not stopped him working.
Deputy principal Richard Harris has replaced him on an interim basis, with the college remaining tight-lipped over the exact circumstances of Forbes' departure.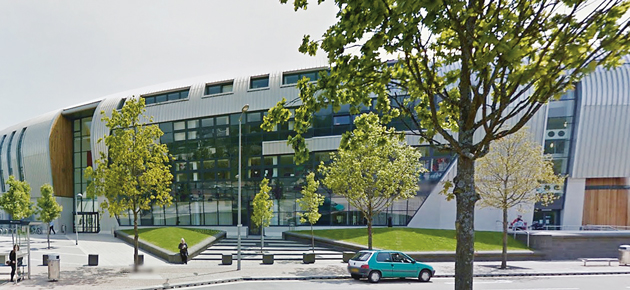 "Andy Forbes has left City of Bristol College. Rich Harris is the chief executive/acting principal," was all a spokesperson would say in response to FE Week's questions about Forbes leaving.
They confirmed the college had received a diagnostic assessment follow-up visit in June 2021. When asked if Forbes' departure was related to this, the spokesperson referred back to the same statement and said the college would not comment any further.
Forbes 'proud' of achievements at college
During a diagnostic assessment, members of the FE Commissioner team work with a college to look at its improvement plans and whether they are fit for purpose.
Their plans are then either endorsed, or commissioners suggest how they can be improved. Occasionally a college may undertake a structure and prospects review following a diagnostic assessment, or on rare occasions they may lead to formal FE Commissioner intervention.
Reports from these largely-supportive diagnostic assessments, which can be requested by colleges, are not shared publicly and do not typically lead to a change in leadership.
Announcing his departure in a swiftly deleted LinkedIn post, Forbes said: "I've left City of Bristol College 'by mutual agreement'.
"I'm proud of what we've achieved over the past couple of years throughout the extraordinary challenges of the pandemic."
Forbes posted again on his LinkedIn page on Monday to say he has been coping with type-2 diabetes since last March and had been classed as "clinically vulnerable" during the pandemic.
But he had managed to continue working "with remarkably little problem" through flexible hours and video conferencing and is now feeling "fighting fit," having pushed the condition into remission.
He noted how the education sector and "enlightened employers" were now "so much better" at adjusting work patterns and methods so disabled people can "thrive" at work.
"My personal experience has made me much more appreciative of what needs to be done to help people overcome health and disability barriers," he added.
College had been making 'reasonable progress' with principal
Before taking the reins in Bristol, Forbes led City and Islington College, College of Haringey, Enfield, and North East London, and Hertford Regional College. He also co-founded the BAME Principals Group.
Forbes was named principal of Bristol in November 2019 after Harris led it on an interim basis. Harris stepped in after college leader Palvinder Singh pulled out of the role before his start date.
Forbes left his role last month, a matter of weeks before his two-year anniversary.
Despite facing financial problems, including breaching loan agreements with the ESFA and their bank, City of Bristol looked to be recovering after Forbes took over.
An Ofsted monitoring visit in March 2021 found it making 'reasonable progress', with a report crediting governors and leaders for "having initiated a number of changes to improve the quality of education for students and apprentices".
The college's latest financial statements record how "continued improvement" in the quality of its delivery and students results, including an uptick in classroom-based qualification results, has been "led by Andy Forbes since his appointment".
Unusually, neither the statement received by FE Week, the college's news page nor communications announcing Forbes' departure to local stakeholders seen by FE Week thank Forbes for his work while serving as principal.
A DfE spokesperson confirmed the college is no longer in formal intervention, after its financial health notice was lifted in April 2020.
The college's board minutes reference numerous visits by the commissioner since then, including one in October 2020 where the college had made "good progress".