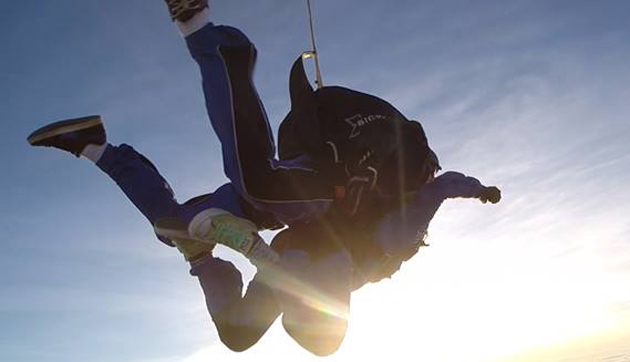 Hearts were racing as staff and students from Chichester College jumped from an aeroplane to raise funds for schoolchildren in Kenya.
A group of 23 people, including some partners of college members, were sponsored to jump with instructors at the Go Skydive centre in Salisbury.
More than £3,000 has so far been raised through this event and other fundraising activities that included running the 10-mile Great South Run through Southsea, Portsmouth, in fancy dress.
The money will help pay for books and uniforms that college learners will give to schoolchildren in the village of Nakuru, Kenya, during a trip there in April.
Charlie Copeland, health and social care lecturer, said: "We left college at 8am [for the skydive] and by 10am we were training how to land safely by landing on a bench. Staff and students went up in groups of six and started jumping just after lunch.
"After completing the jump some people were buzzing and wanted a career change, but others went green and, unfortunately, two were sick."
Picture caption: Head of learning Jo Henderson skydiving with an instructor