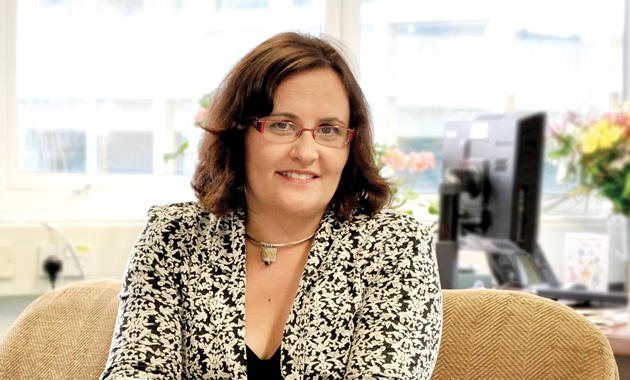 South Devon College has claimed the top spot for general FE qualification success rates for 2012/13.
The college's 94.7 per cent success rate across all ages and course durations — meaning 21,506 qualifications were achieved out of 22,710 starts — was a 2 per cent rise on the year before.
It has propelled the college from fourth to first place, knocking Essex-based Harlow College out of the position it held for the previous two years.
South Devon College principal Stephen Criddle told FE Week: "This is fantastic news and a reflection of the huge responsiveness and commitment of South Devon College staff, a determination that every student will succeed on their personalised learning programme, huge pastoral care and support and the general approach and environment that characterises the college."
Second in the National Success Rates Tables, published by the Skills Funding Agency, was New College Durham with a 94.1 per cent success rate, while Harlow College was hot on its heels with 94 per cent — the exact same result which saw it take first place last year.
John Widdowson, principal of New College Durham, said: "This is a great achievement by all of our support staff, teachers and students.
"It is a great recognition and reward for all of their hard work."
Karen Spencer (pictured), principal of Harlow College, said: "We are proud to be part of an FE system that has improved year on year, and sets itself and its students high expectations."
South Devon College also had the highest success rates for 16 to 18 long courses with a 93 per cent success rate, or 3,776 qualifications achieved from 4,060 starts, followed by Farnborough College of Technology with 92.7 per cent — or 1,984 out of 2,140 starts achieving.
No one from Farnborough College was available to comment.
The third highest success rate for 16 to 18 long courses was achieved by Runshaw College, with 91.9 per cent, down from 93.6 per cent from the year before – the top position for the category last year.
A Runshaw spokesperson said: "We have always taken the view that if we get it right for every one of our students, then the league tables will take care of themselves."
At the other end of the table, the worst success rate across all ages and all course lengths was held by City of Liverpool College, with 75.8 per cent (13,424 qualifications out of 17,710 starts), down from 77.6 per cent the previous year.
A spokesperson for the college said: "Any programme of change will take time but we are committed to a long-term transformation which is already delivering a positive impact."
The lowest 16 to 18 success rate was achieved by City of Bristol College, with 71.6 per cent, or 5,384 qualifications achieved out of 7,520 starts. The figure fell from 80.1 per cent the year before.
Deputy principal Cliff Shaw said the data was a reflection of where the college had been, "not where we are".
He added: "I'm confident that the improvements we've made will be reflected in our results this year."