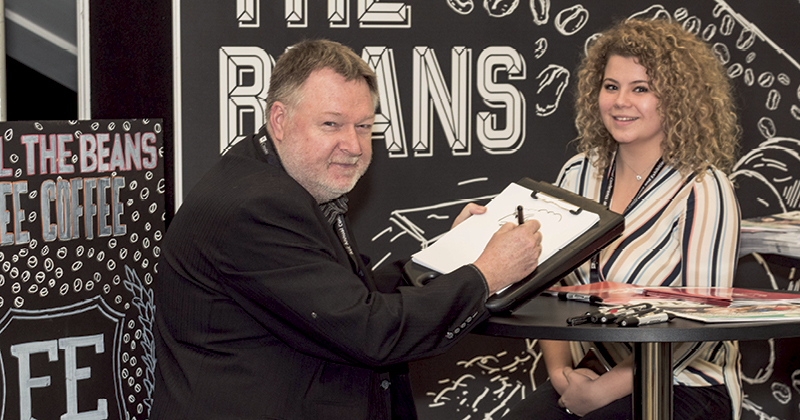 As 2017/18 draws to a close, we take a look back at the year in FE through the medium of FE Week's cartoons.
Drawn by the talented Bill Houston (otherwise known as 'that caricature guy' – pictured above in action) they've been giving readers a light-hearted take on the week's news since the paper's earliest days. One has even ended up on the wall of a certain former skills minister.
We've pulled together all of the year's cartoons for you to enjoy. Which is your favourite?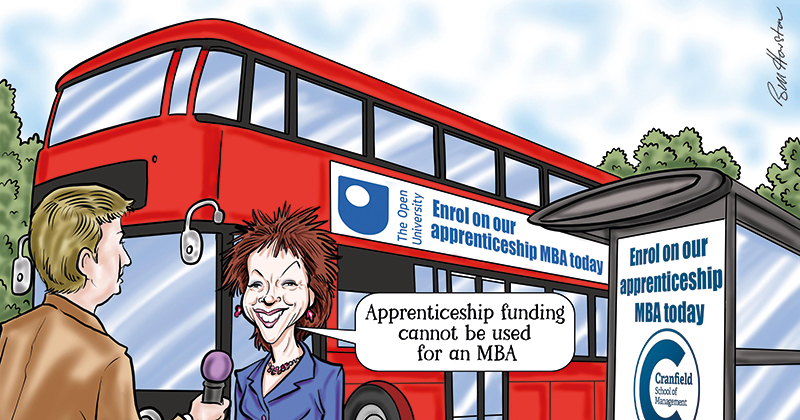 Issue 252 – July 13 2018 – Huge concern over surge in higher level management apprenticeships
---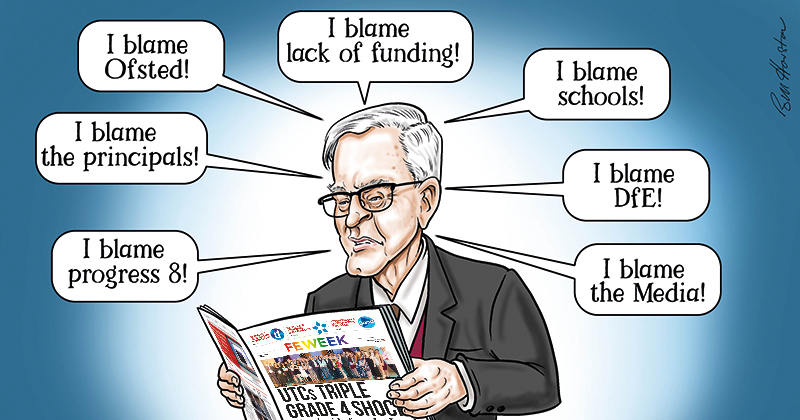 Issue 251 – July 6 2018 – Three 'inadequate' UTCs in a week as Lord Baker blames Ofsted
---
Issue 250 – June 29 2018 – Damian Hinds defends T-levels timetable to Education Committee
---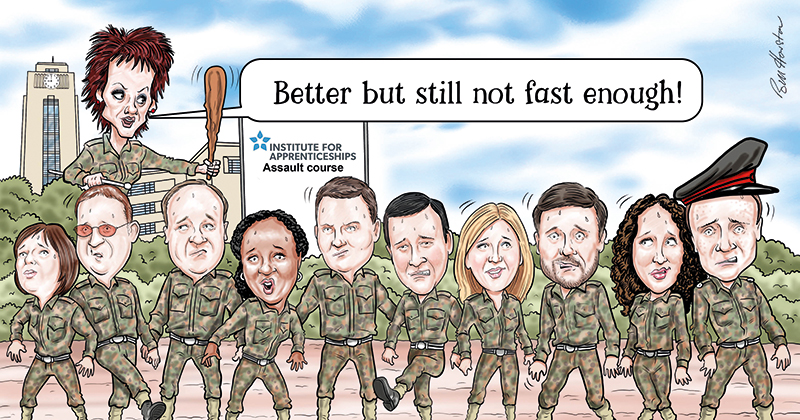 Issue 249 – June 22 2018 – Skills minister: IfA is better but still not fast enough
---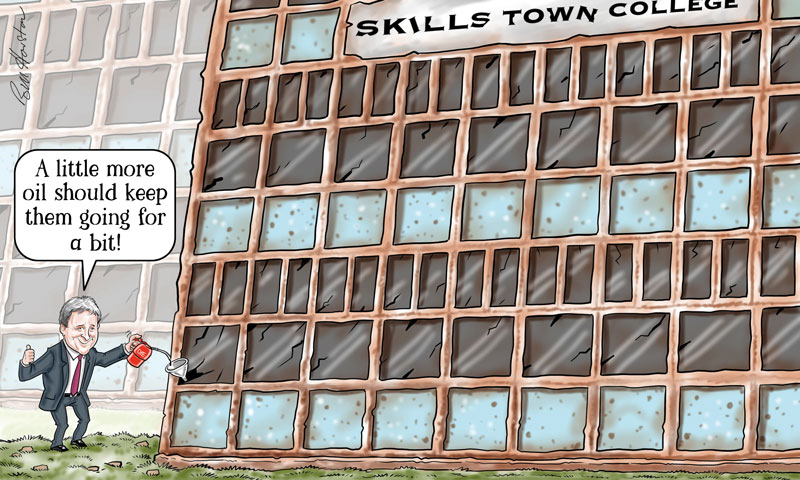 Issue 248 – June 15 2018 – Atkins: Struggling colleges will still need stopgap funds
---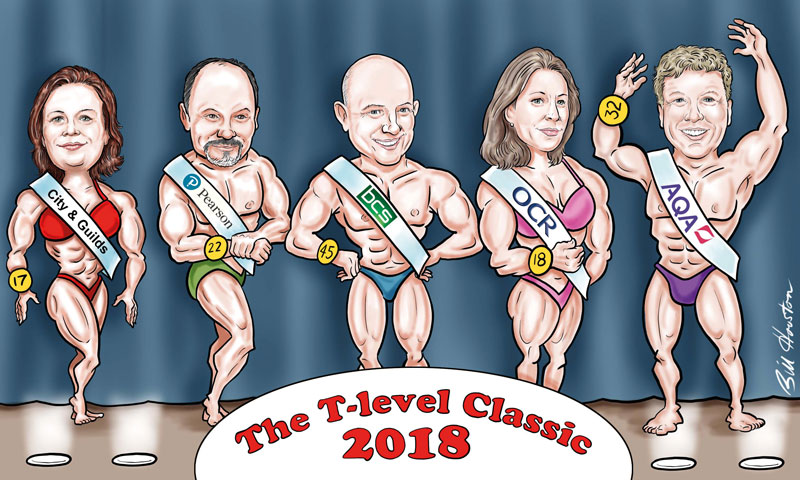 Issue 247 – June 8 2018 – Big five awarding giants compete for T-levels
---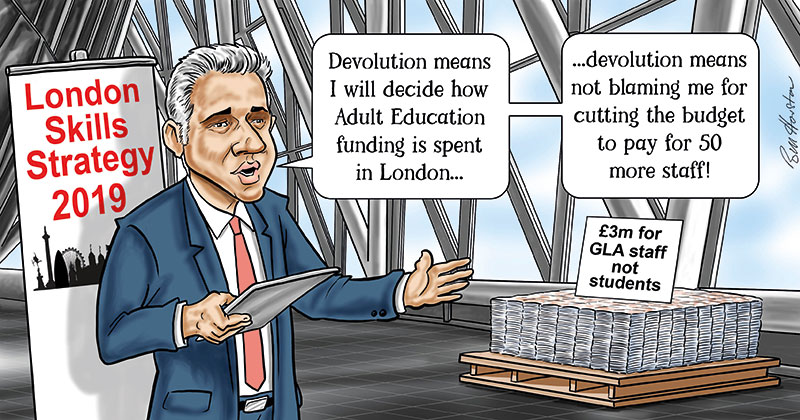 Issue 246 – May 25 2018 – Mayor of London blames DfE for having to top-slice AEB
---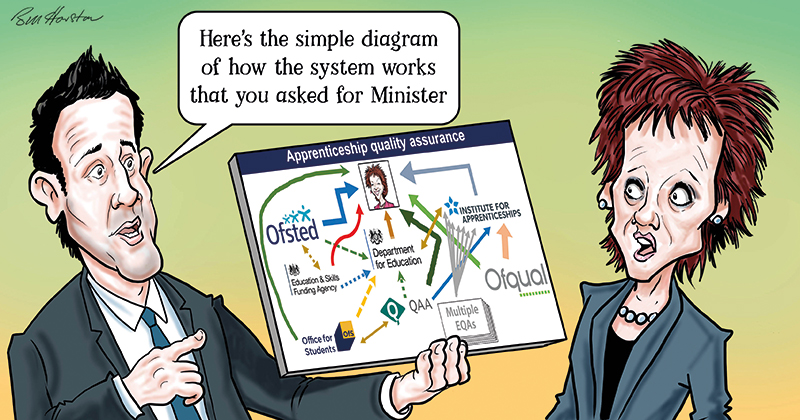 Issue 245 – May 18 2018 – Minister admits to confusion over apprenticeship quality accountability
---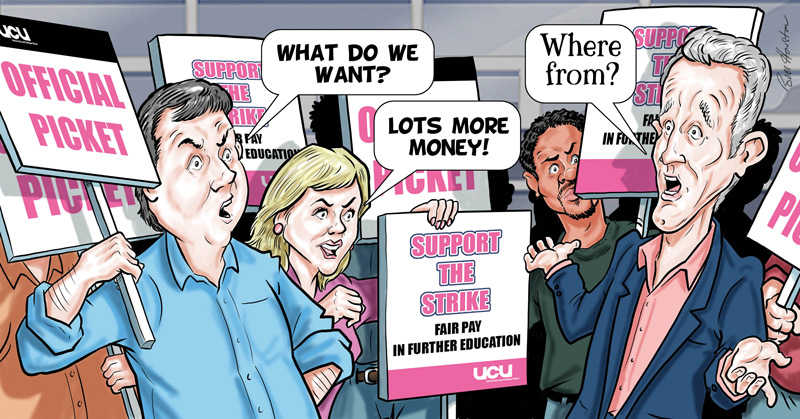 Issue 244 – May 11 2018 – College staff striking for up to seven days in exam season
---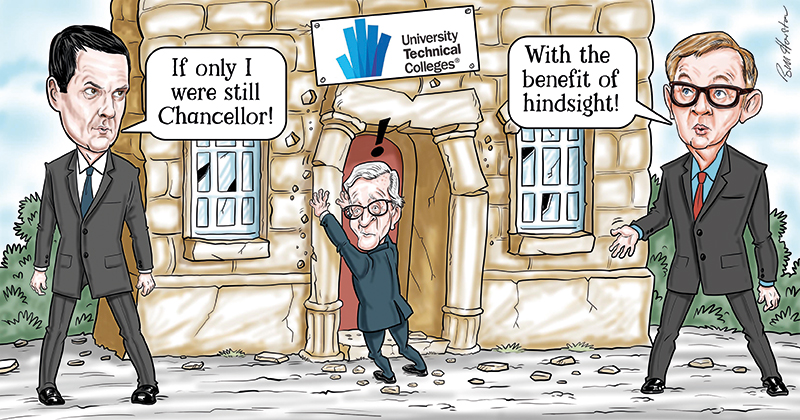 Issue 243 – May 4 2018 – UTC architect George Osborne says 14 start age 'hasn't worked'
---
Issue 242 – April 27 2018 – Mucklow tackles AEB devolution as director roles change at ESFA
---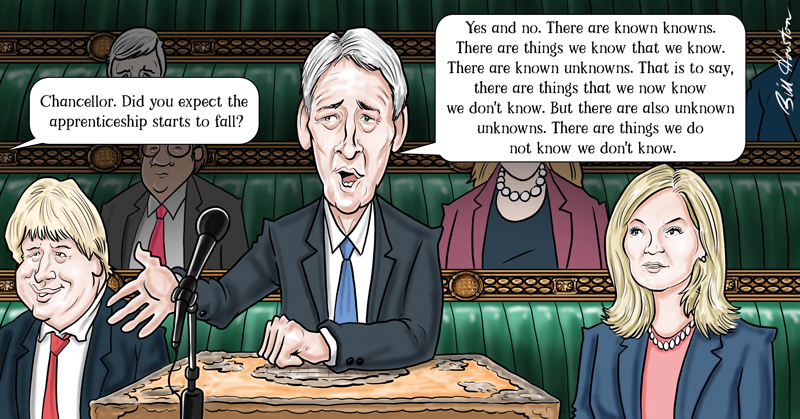 Issue 241 – April 20 2018 – Apprenticeship starts still in free-fall
---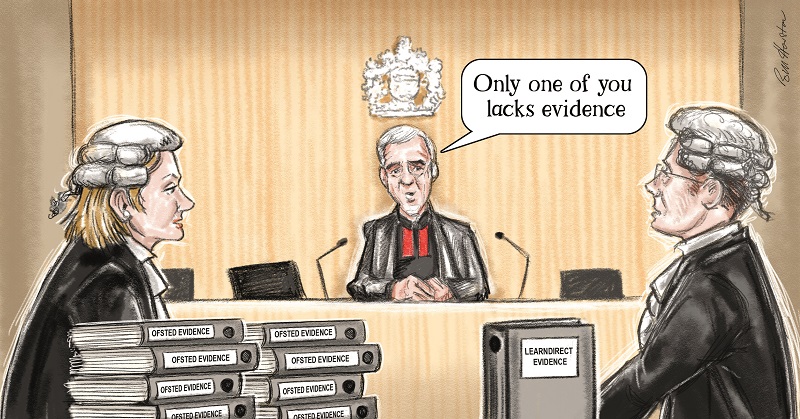 Issue 240 – April 13 2018 – Learndirect did not get 'anywhere near' winning legal battle against Ofsted, judge says
---
Issue 239 – March 23 2018 – Ofsted appears to back colleges in Progress 8 battle
---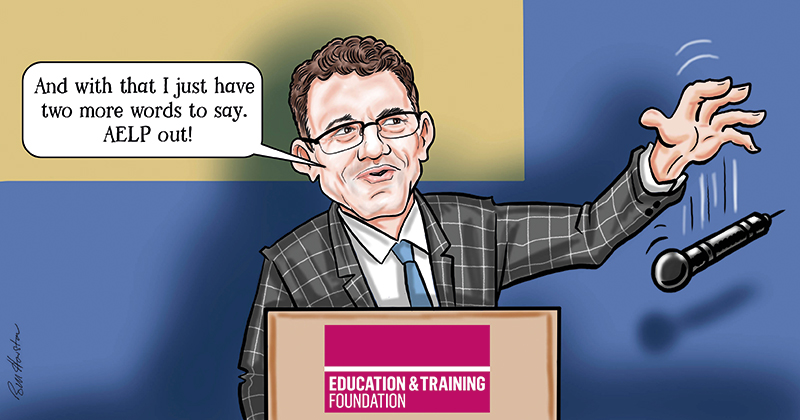 Issue 238 – March 16 2018 – AELP dramatically ditches ETF ownership, effective immediately
---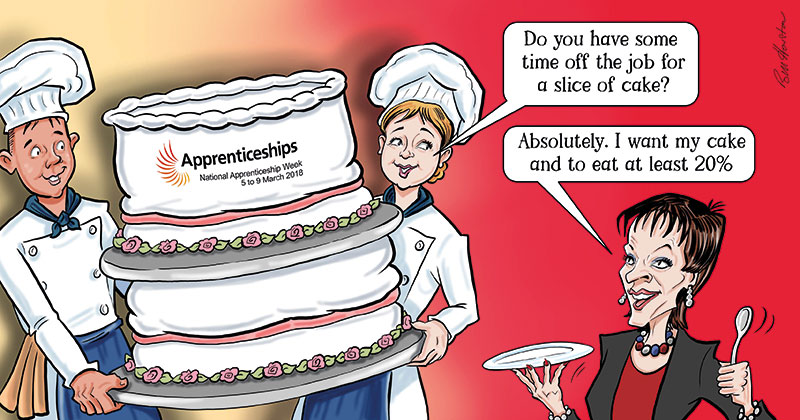 Issue 237 – March 9 2018 – Milton not budging on 20 per cent off the job training rule
---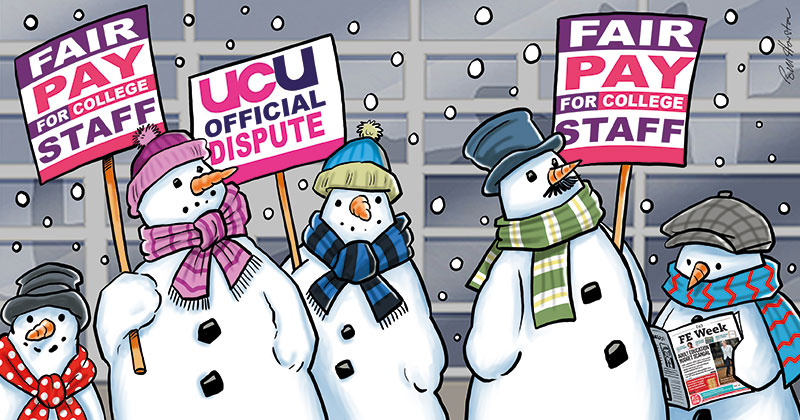 Issue 236 – March 2 2018 – Strike action escalates on a second day of college walkouts
---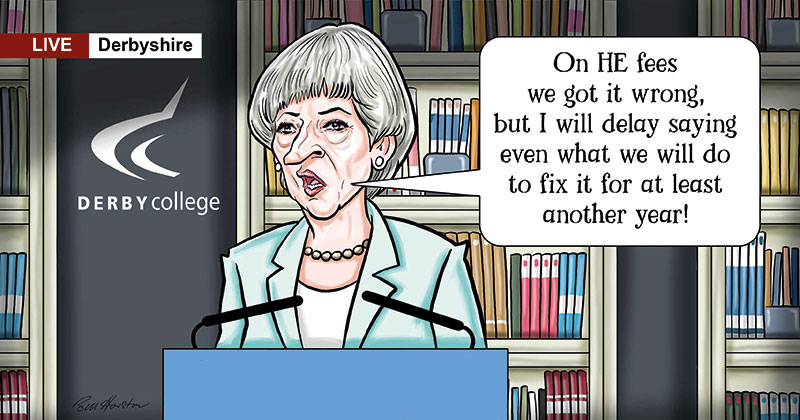 Issue 235 – February 23 2018 – Huge expansion of higher education in colleges expected to follow post-18 funding review
---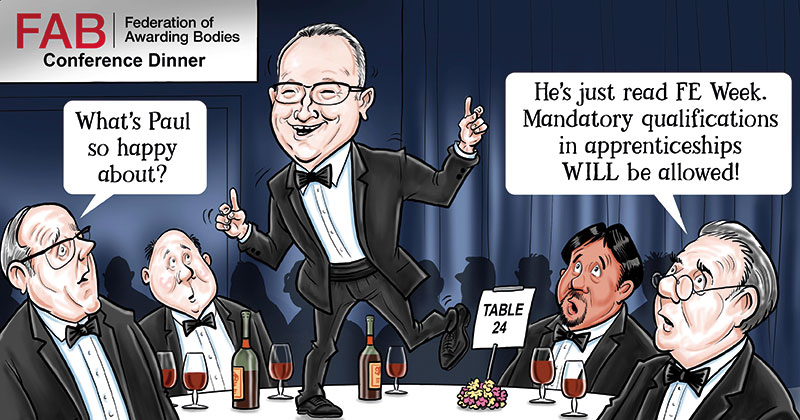 Issue 234 – February 9 2018 – Off-the-job qualifications can be included in apprenticeships, IfA confirms
---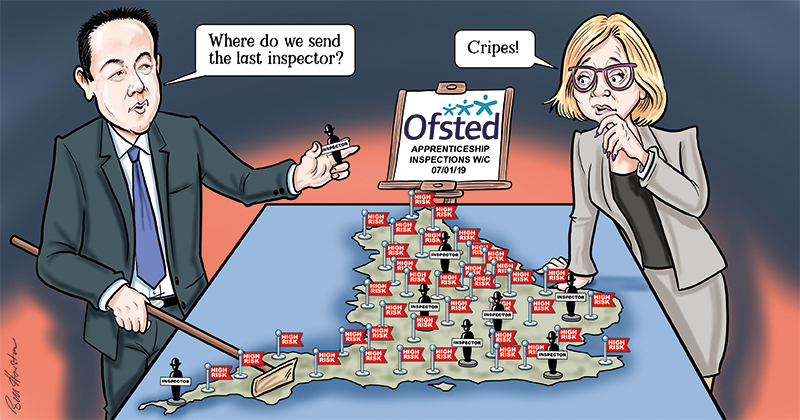 Issue 233 – February 2 2018 – Cambridge and Greggs join 352 organisations on the register of apprenticeship training providers
---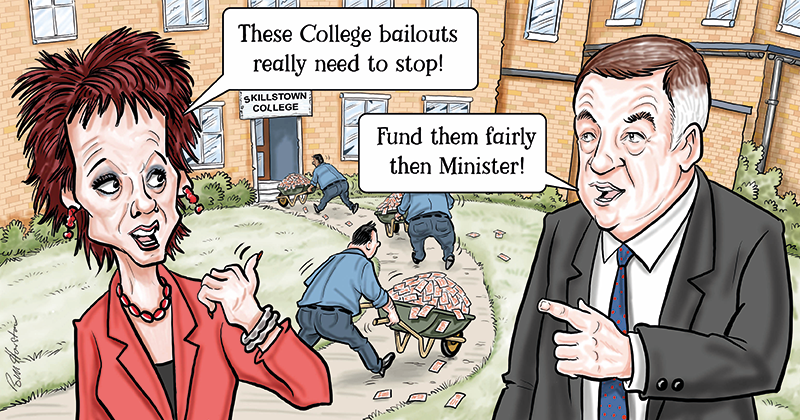 Issue 232 – January 26 2018 – FE commissioner Richard Atkins: 'Funding for FE is unfair'
---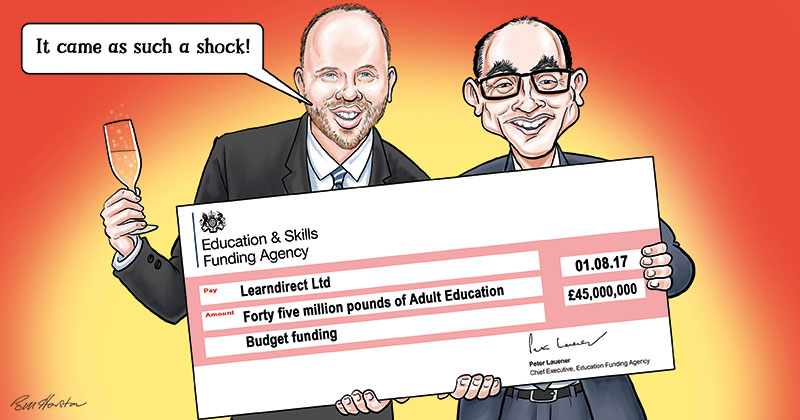 Issue 231 – January 19 2018 – Learndirect boss reveals 'surprise' at £45 million AEB allocation following tender withdrawal
---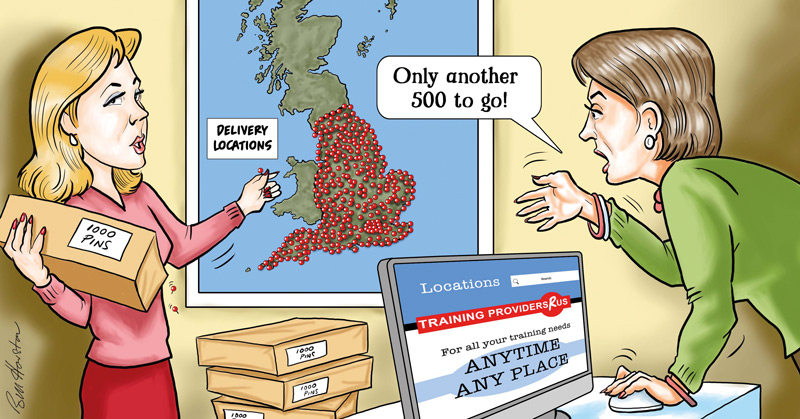 Issue 230 – January 12 2018 – Government search site is flooded with hundreds of 'locations' for the same providers
---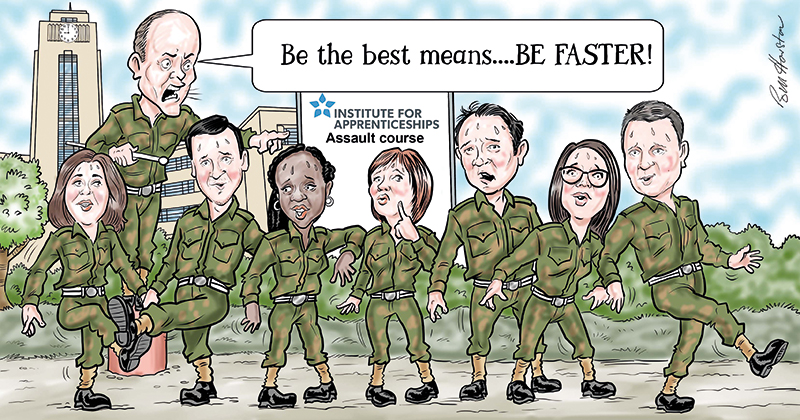 Issue 229 – December 15 2017 –  IfA: 'Faster and better' promise from new boss
---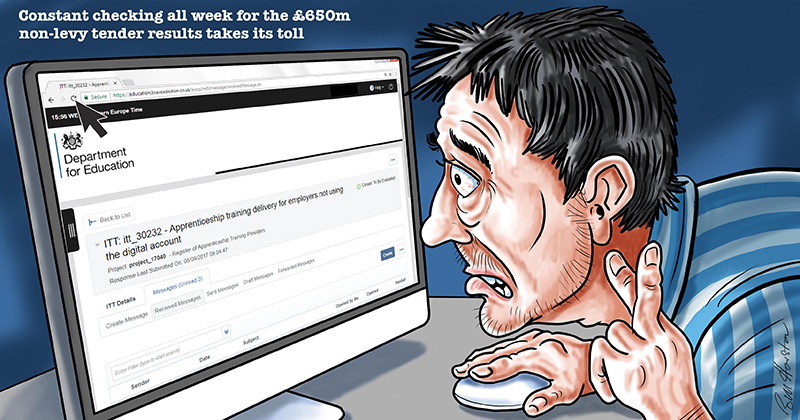 Issue 228 – December 8 2017 – Non-levy tender results finally shared
---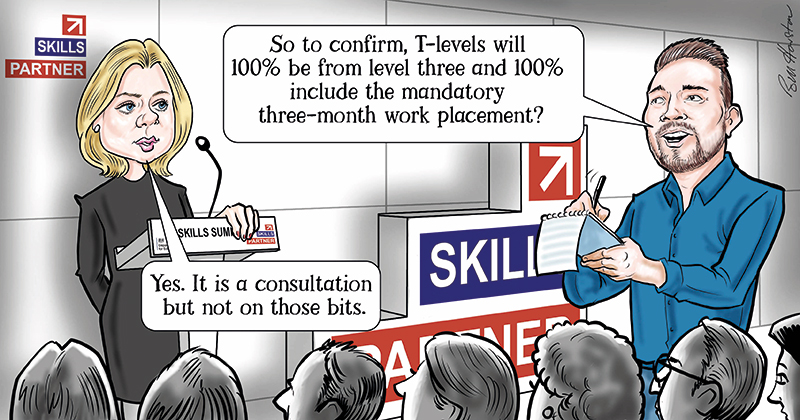 Issue 227 – December 1 2017 – T-levels: DfE won't consult on 3-month work placements
---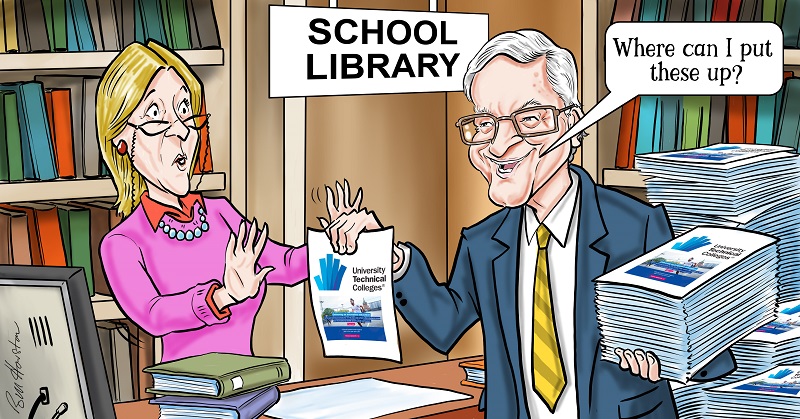 Issue 226 – November 24 2017 – Baker clause: Schools obliged to let FE providers talk to pupils from January
---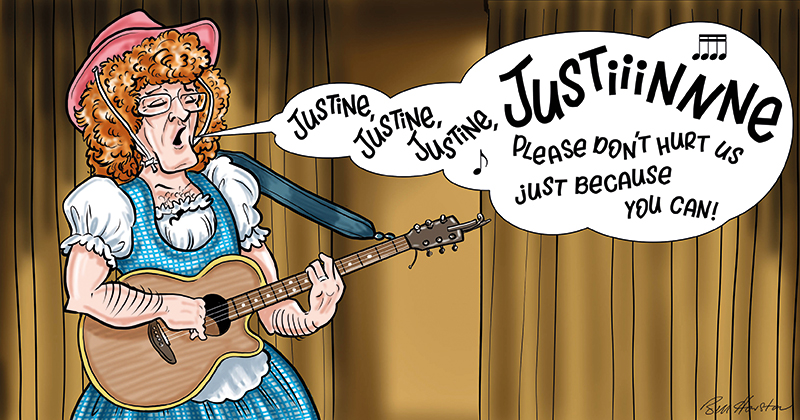 Issue 225 – November 17 2017 – Principal finds viral fame with Dolly Parton cover for Justine Greening
---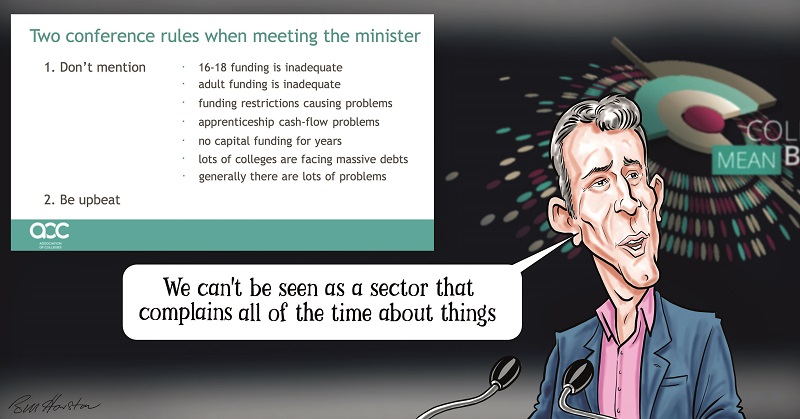 Issue 224 – November 10 2017 – AoC boss talks tough over management apprenticeships
---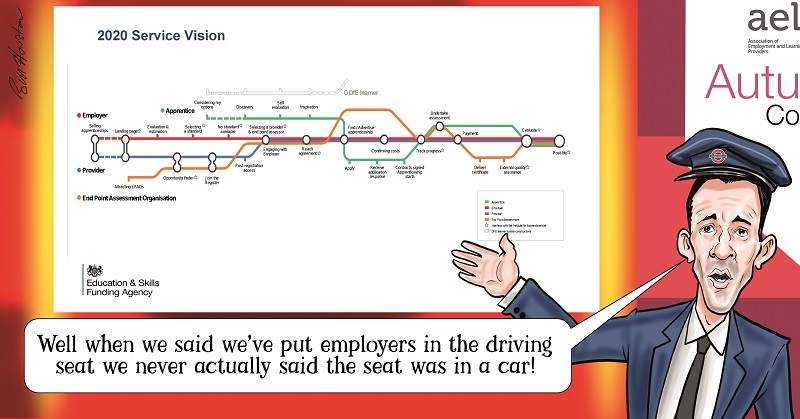 Issue 223 – November 3 2017 – ESFA plans new 'trusted provider' status for employer levy account management
---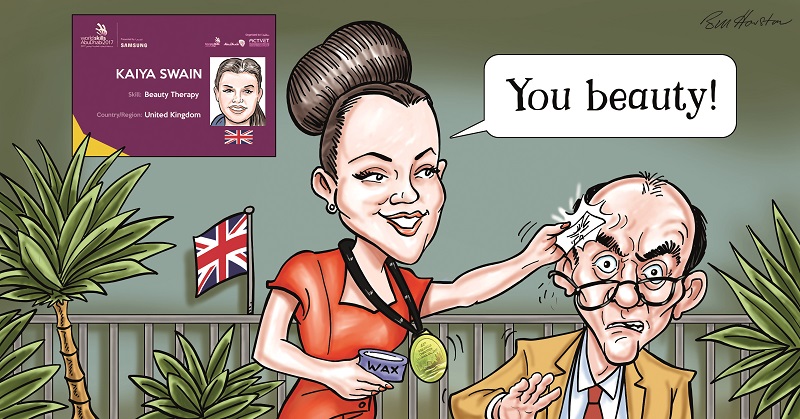 Issue 222 – October 20 2017 – WorldSkills 2017: Team UK strikes gold in Abu Dhabi
---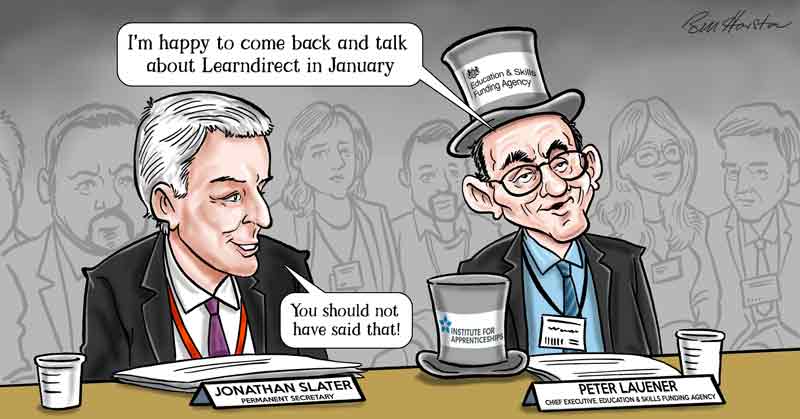 Issue 221 – October 13 2017 – Outgoing ESFA boss takes 'personal responsibility' for Learndirect decisions
---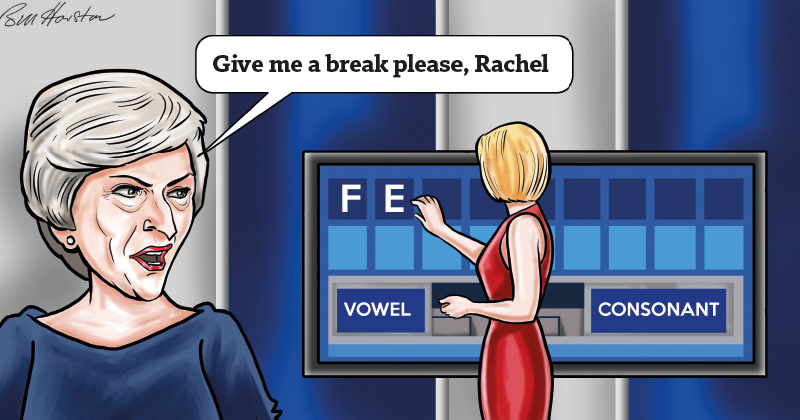 Issue 220 – October 6 2017 – Struggling PM pledges to create best-ever technical education system
---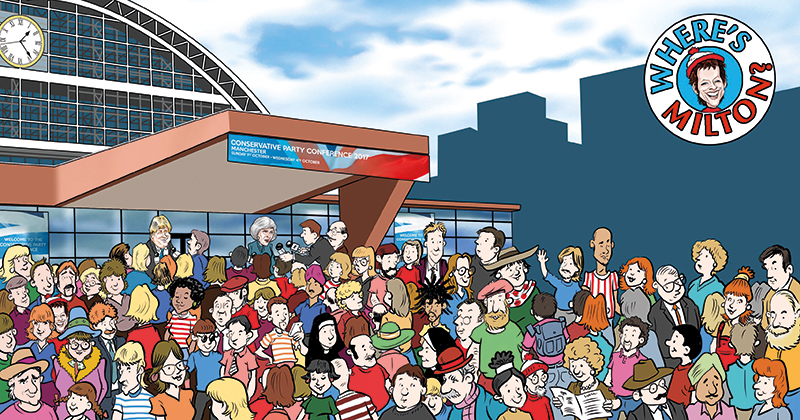 Issue 219 – September 29 2017 – The questions-without-answers pile up
---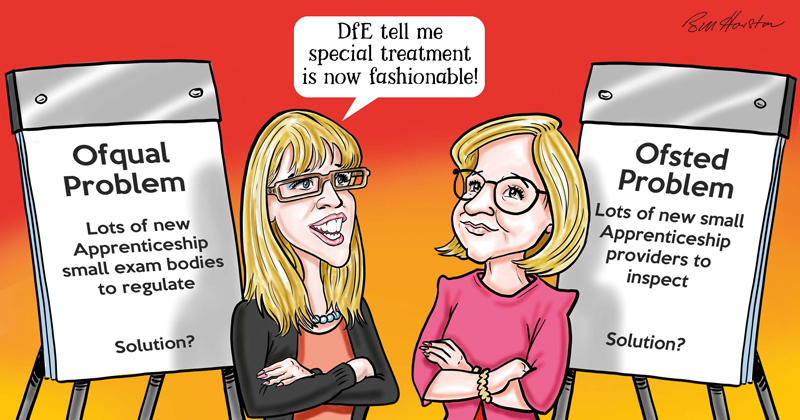 Issue 218 – September 22 2017 – Ofqual considers special treatment for new AOs
---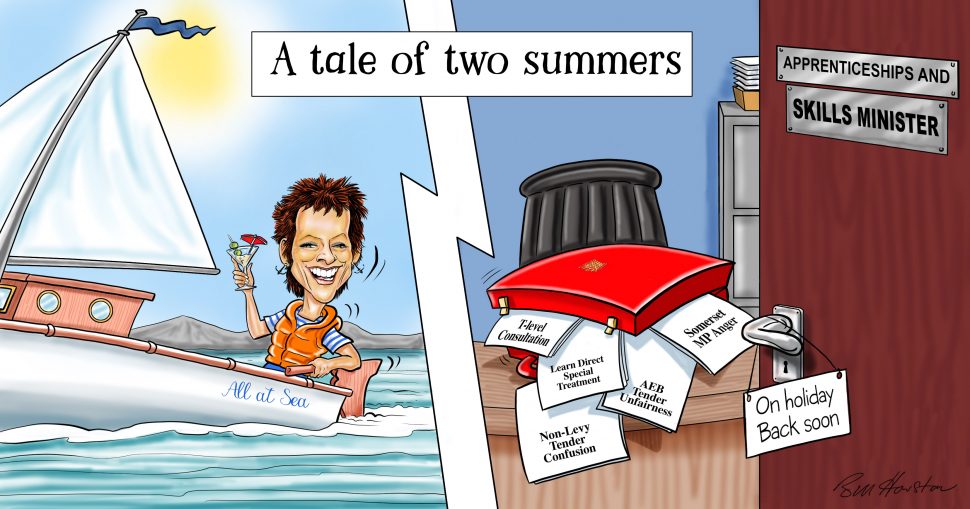 Issue 217 – September 15 2017