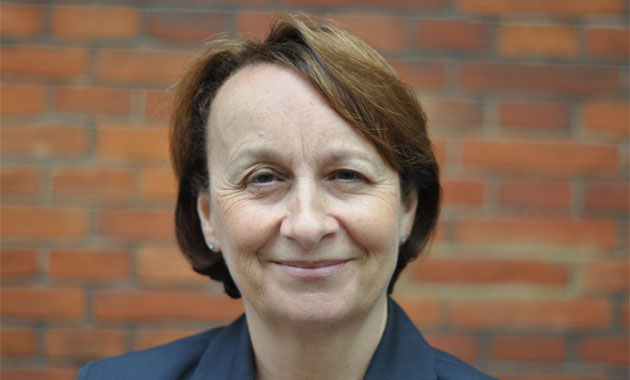 Edge Foundation chief executive Jan Hodges OBE today announced her retirement next month after a 35-year career in education.
The former South Essex College of Further and Higher Education principal has run Edge for the last four years and will be succeeded by policy and research director David Harbourne until her permanent replacement is appointed.
"It has been a pleasure and privilege to lead Edge over the last four years, working to raise the status of technical, practical and vocational learning," she said.
"There have been so many highlights. There's our annual celebration of success, VQ Day, and our sponsorship of The Skills Show, to name just two.
"Then there's our role in promoting innovation. I'm proud that Edge has supported new institutions such as University Technical Colleges and the Edge Hotel School. We're also funding a raft of smaller projects through our Innovation and Development Fund."
She started in education as a teacher in secondary schools abroad and in the UK and then as a lecturer and manager in FE.
For the nine years immediately before she joined Edge she was principal of South Essex College of Further and Higher Education.
But in a May 2012 FE Week profile (click here to read) she revealed how working at Edge had appealed because its central mission – championing technical, practical and vocational learning — chimed with her own beliefs. "Most of my career has been spent trying to do that…so it seemed the perfect job for me," she told FE Week.
She has also been chair of the Essex Federation of Colleges and of a large apprenticeship consortium, and has an honorary doctorate from the University of Essex and in the Queen's birthday honours 2013 was awarded an OBE for services to further and higher education.
An Edge spokesperson said she had been "a champion for vocational education and training".
"What I shall miss most are the hundreds of people I've met – all of them with fantastic stories to tell. They are living proof of what Edge has always said, that there are many paths to success," said Ms Hodges.
"I'd like to thank Lord Baker, trustees and staff at the Edge Foundation, and all of my friends and colleagues for their support and encouragement. I wish them all well in the years to come."
Edge Foundation chair Lord Baker said: "I would like to thank Jan for the huge contribution she has made to the Edge Foundation. She has been instrumental in helping to raise the profile of Edge and will be much missed. Part of her legacy will be the increasingly positive light in which technical, practical and vocational education is viewed in the UK as a valid and respected path to success."