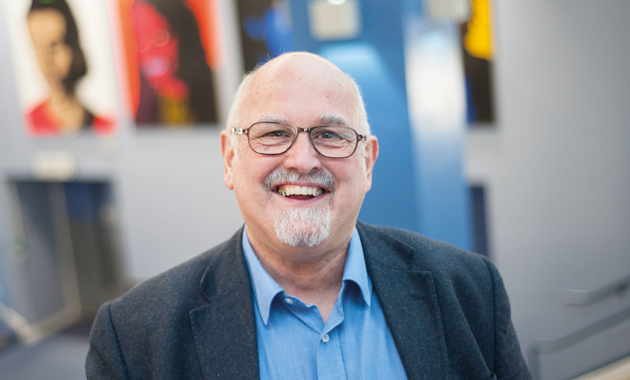 The Further Education Trust for Leadership (Fetl) has handed fellowship grants, worth up to £40,000 each, to four senior figures from the world of FE. Reporter Paul Offord spoke to Tim Ward (pictured) in the third of four FE Week articles to focus on the chosen fellows.
Concern over the declining role of the third sector in training provision inspired Tim Ward's application for a Fetl fellowship grant.
Mr Ward has been chief executive of The Learning Curve since 1999. The organisation is a charity focused on education and skills for the most disadvantaged and excluded, and Mr Ward has also been chair of the Third Sector Learning Alliance, which supports voluntary, community and social enterprise learning providers, for the last five years.
He said he felt passionately about the role that the third sector plays in delivering learning and skills provision, particularly for the most vulnerable and disengaged.
It is why he plans to use his fellowship to explore the challenges of leadership among third sector providers and how to meet them.
He said: "The position of third sector providers in the publicly-funded learning and skills system has been increasingly under threat. As little as eight years ago, more than 400 third-sector organisations held direct contracts with the Learning and Skills Council. Now there is barely 10 per cent of that number holding [direct] contracts with the Skills Funding Agency and the Education Funding Agency."
He added third sector organisations involved with FE were at a disadvantage compared to general FE colleges and independent learning providers (ILPs).
"ILPs can generate money through equity investment, while colleges receive capital grants and are able to borrow large sums to improve their provision and help guarantee their survival," he said.
"It's much harder for charities to secure loans and taking on contracts in the constantly changing world of training can be a risky business for us.
"We are a small but perfectly formed part of FE, but I do worry about the future of third sector training.
"I hope my research will highlight the good work that it does and perhaps throw up some ideas for how we can be more successful in FE."
Jill Westerman CBE, chair of Fetl, said: "Tim is a nationally respected leader in third sector learning and skills. His Fetl fellowship will investigate the particular challenges faced by third sector leaders of learning and how they contribute to the complex 'ecology' that is FE and skills."