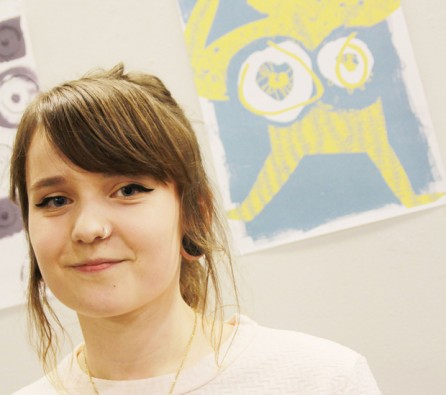 Students from Chesterfield College were challenged to create works of art inspired by men's and women's battles with breast cancer.
The Hello Beautiful Foundation, a charity which supports women suffering with the disease, asked 30 art and design level three and four learners to contribute to an exhibition at the college.
Their work was also judged by representatives from the charity, who chose a striking painting by Laura Hodkin, aged 18, called Strong Lady as the winner.
Shannon Poole, 19, came second for her painting on the themes of endurance and survival.
Both images will be displayed at an art exhibition set to be organised by the charity in London later this year.
Laura said: "I went away and researched the subject of breast cancer, from which I learned a lot.
"One word which I kept coming back to was strength, so I decided to use this as the focus of my project."
Visit http://www.breastmovement.com to find out more about the charity.
Cap: Laura Hodkin and her painting Strong Lady painting