Advertisement: Pathways to Employment: Ending Youth Unemployment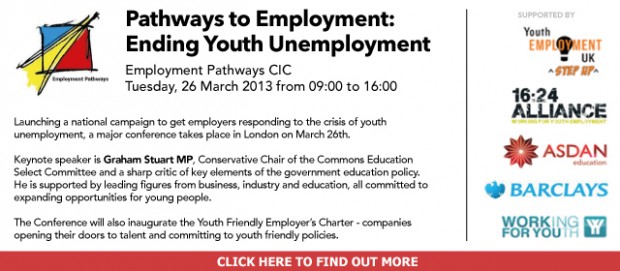 Launching a national campaign to get employers responding to the crisis of youth unemployment, a major conference takes place in London on March 26th. Keynote speaker is Graham Stuart MP, Conservative Chair of the Commons Education Select Committee and a sharp critic of key elements of the government education policy.
He is supported by leading figures from business, industry and education, all committed to expanding opportunities for young people. The Conference will also inaugurate the Youth Friendly Employer's Charter – companies opening their doors to talent and committing to youth friendly policies.