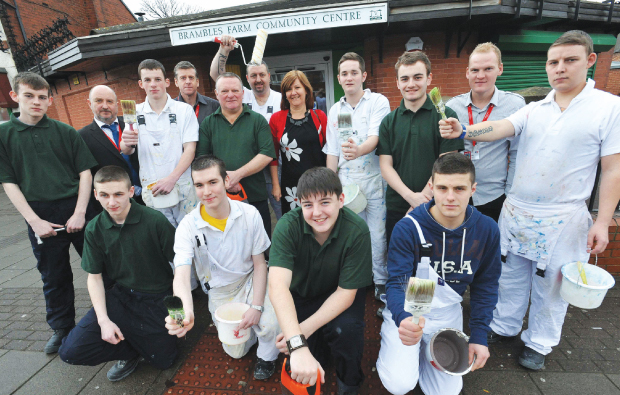 Students in Yorkshire are helping a charity bring hope to a community.
Apprentice plumbers, painters, joiners and electricians at Middlesbrough College have teamed up with The Hope Foundation to breathe new life into the Brambles Farm Community Centre in the north east town.
The students are part of Middlesbrough College Build (MC BUILD) – a not-for-profit company which provides work experience for students – and they have worked tirelessly on the centre for several weeks.
It now boasts a new suspended ceiling in the main hall, new learning areas, new storage space, improved security, and the interior has been given a fresh coat of paint.
Hope Foundation chief executive, Sue Kearney, said: "As a charity that helps people improve their employability skills it made perfect sense to involve Middlesbrough College.
"We wanted to give the building a complete refurbishment and the students' help has been invaluable."
Mark Purvis, 43, a painting and decorating student, said: "It's been rewarding to see how our efforts have transformed the community centre."
Mark was long-term unemployed before he enrolled at Middlesbrough. He has now launched his own painting and decorating business.